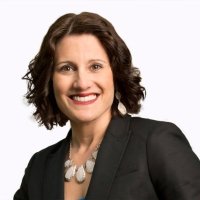 About Alicia
A dynamic trainer, coach, and organizational consultant, Alicia has over 20 years of professional experience in the non-profit sector. Her passion is helping individuals, teams, and organizations successfully move forward from where they are now to where they aspire to be. As a trainer, Alicia integrates her coaching skills with the best practices of adult learning theory. Engaging, experiential, and fun, she designs and facilitates trainings that are relevant and impactful.
In addition to serving as a trainer at CompassPoint, Alicia is principal of adelante coaching + consulting and an adjunct faculty at Notre Dame de Namur University's School of Business and Management, where she develops and teaches courses on leadership and organizational development topics.
Alicia holds a master's degree in communication and a bachelor's degree in political science. She received her professional coach training and certification (CPCC) from the Coaches Training Institute and is an accredited Associate Certified Coach (ACC) through the International Coach Federation. Alicia is certified in the Center for Creative Leadership's suite of 360-degree assessment tools.
A trained mediator and experienced conflict resolution practitioner; Alicia is also trained in the Cinergy Conflict Management Coaching model. She is a member of the International Coach Federation's San Francisco Bay Area Chapter and the Golden Gate Chapter of the American Society for Training and Development.