BoardSource recently released Leading with Intent, their 2014 index of nonprofit board practices (download for free from their website). In this post, CompassPoint governance consultant and trainer Marla Cornelius looks at the report's findings in the area of inclusion, a critical component of board culture, and what might be behind a concerning disconnect revealed in the data. She encourages executives and board leaders to read the full report and bring the information that they find most useful to an upcoming board meeting.
---
Whether it's stated explicitly or not, every board has a culture. Your board culture might be fostering good governance and supporting positive engagement or it might be hindering it. At the board level, culture is expressed in myriad ways, including—but not limited to—how meetings are run, the process of recruitment, how members communicate with one another, the level of formality, and how the board engages with staff, donors, and the community.
Fostering Inclusivity
Inclusivity, another critical component of board culture, often gets reduced to discussions of diversity which are important in terms of board composition, but do little to address the more important issue of valuing and appreciating how cultural difference enriches board work, strengthens governance, and underpins responsible community stewardship.
Functional Inclusion
The BoardSource report found that over half of nonprofits have practices and policies that support what they call functional inclusion, "Policies, structures, practices and processes that are designed to increase the inclusion of individuals from diverse or traditionally marginalized communities." Among the functional inclusion practices included in the report are whether or not organizations:
Incorporated diversity into the organization's core values (69%)
Modified organizational policies and procedures to be more inclusive (66%)
Discussed the values and benefits of expanding diversity on the board (74%)
Have a written diversity statement (50%)
Actively recruit members from diverse backgrounds (80%) and evaluate such efforts (56%)
Conducted diversity training for staff (50%) and board (17%)
Social Inclusion
When comparing data from 2012 to this year's 2014 report (included parenthetically above) there are notable improvements in nearly all functional inclusion practice measures. However, the report found that less than half of boards describe behaviors that reflect social inclusion, "When individuals from diverse backgrounds participate fully in the interpersonal dynamics and cultural fabric of the board." Among the social inclusion practices included in the report are the extent to which board members are involved in board work, as measured by the following criteria:
Diverse members make contributions to the board's critical tasks; are influential in the board's routine activities; participate in developing the board's most important policies
Board members value the contributions of diverse members to the board's tasks
And, related to relationships among board members:
Members take a personal interest in board members from diverse backgrounds
Board members initiate social interactions with members from diverse backgrounds
Diverse members become friends with the other members of the board
Good Intentions versus Results
The inclusion data suggests that a majority of boards are being more intentional about diversity and strive to have inclusive practices, yet the diversity data around race/ethnicity and age is
flat-out appalling. Consider this, among the BoardSource sample: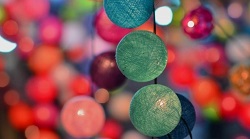 89% of CEOs are white
80% of board members are white
90% of board chairs are white
25% of boards are entirely white
6% of CEOs are under 40 years of age
9% of board chairs are under 40 years of age
16% of board members are under 40 years of age
If Boards Are Making the Effort, Why Doesn't It Show?
How do we make sense of this disconnect? We can't know for sure, but here are a few interpretations that might be at play:
The data is self-reported and prone to subjectivity. The respondents in this report are predominantly older and white, which might mean that they don't recognize how their boards are perpetuating board dynamics that are oppressive and unwelcoming to younger people and people of color.
Culture change is slow. Even though boards may have the best of intentions, there is likely to be lag between stated objectives and real behavior change.
Boards tend to self-perpetuate. Board members tend to recruit new members from the same networks that they came from. Breaking out of comfortable and known terrain into new networks is challenging and takes time to establish new relationships.
Candidates might not like what they see. Even once a board has done the hard work of examining its culture and changing its practices, candidates of color and younger people might be skeptical of joining a board comprised of mostly white and older members for fear of being marginalized.
Radical Shifts
If we want to see improvements in next year's report, boards might need to make profound changes to catalyze a real culture shift. If your board is majority older and white, here are some potential strategies to consider that may not all be practical, but could spark new thinking:
Ask your current board members to resign. OK, maybe ask half. This will make space for a new cohort of members to join the board. When people join as part of a group they are less likely to feel marginalized and they have more peer-support.
Create a board program for your constituents/clientsto learn about governance and how to serve on a board of directors—whether it's your organization or another nonprofit. Many organizations work closely with communities of color yet don't tap into these existing community leaders for potential board members. Creating onramps to leadership from your community will not only bolster your own recruitment efforts, but also build leadership within the community.
Explicitly recruit people of color who want to contribute to a culture shift. At CompassPoint, we ran a Multicultural Board Leadership Academy (a cohort program for people of color looking to join boards) and heard from a number of participants that they would welcome the challenge to help an organization address its issues of culture, power and privilege.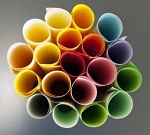 Why Diversity and Inclusion Matter
While diversity at face value can only really tell us about composition, the numbers do matter. A board's composition can betray its values and relevance to the community. In essence, diversity and inclusion are measures of credibility. Organizations should prioritize diversity, but only as they simultaneously ensure meaningful engagement so as not to fall into the very real and dangerous trap of tokenizing. A focus on diversity plus inclusivity supports an organization's ability to leverage the cultural differences among its board members. As summarized in the report:
"Meaningful diversity requires having different voices and faces around the board table and then creating a culture of inclusion. When all members are free from marginalization and alienation, the full board can be authentically engaged."
How Does Your Board Foster Inclusivity?
Some of the BoardSource indicators of functional and social inclusion might resonate with you, other indicators might not reflect what you find most meaningful. Or, perhaps your board is ready for a radical shift.
Though there is likely to be disagreement about which indicators matter most, such measures can ignite discussion and support a board's diversity and inclusion efforts. Start a conversation at your board and let us know.
---
Resources
Marla is a senior project director at CompassPoint and board chair at DataCenter: A Research Justice Organization.