In Part 1 of this 2-part series on nonprofit governance, Marla Cornelius wrote about the executive director's role in governance. This week, in part two, she discusses the board's role in this interdependent partnership. Marla is a Senior Project Director at CompassPoint and Board Chair at DataCenter: A Research Justice Organization.
---
An interdependent partnership
In Part 1 of this series I refer to the article "Embracing Interdependence: The Relationship Between the Board and the CEO" in the book You and Your Nonprofit Board (edited by Terrie Temkin and published by Charity Channel). In the article, author Pamela Leland urges us to embrace the reciprocal relationship between the CEO and the board as neither independent nor dependent, but rather as an interdependent leadership partnership that is grounded in deep trust and mutual accountability. As Pam writes, "good governance is often due to the active engagement of the CEO who supports and facilitates positive board leadership."
To foster good governance and to help executives think about how to create this interdependent partnership with their boards, I proposed three strategies: embrace, enable and educate. In sum, I wrote that CEOs need to embrace that they are responsible for ensuring that the board has the tools with which to govern. They need to enable their boards by giving them the opportunity and power to act: to encourage participation and share responsibility and authority (for more on enabling see Simone Joyaux.) And finally, it behooves CEOs to guide the process of board education. The reality is that board members often do not bring an understanding of governance as they begin their service nor do they typically possess the nonprofit experience and content knowledge to fully understand the work of the organization and the complexities of the nonprofit sector. 
Mutual responsibility for embracing, enabling, and educating
As with any partnership, the responsibility for the relationship is mutual. So what is the board's role in these strategies? What does it look like when board members are willing and enthusiastic participants? 
If a board isn't embracing governance, it's probably neglecting it.
Embrace: Boards need to embrace that their fundamental duty is to govern. This is not always met with enthusiasm. Many board members are motivated to serve because of the work of the organization, not necessarily because they want to govern. Yet as an organization's guardian and steward, the board of directors is legally obligated to ensure that the agency is legally, effectively, and ethically carrying out its work. And while the CEO is an active agent and partner in the governance process, the board cannot offload its governance responsibilities. If a board isn't embracing governance, it is probably neglecting it. Here are a few ways that boards can ensure good governance:
Have an up-to-date governance handbook that does not sit on the proverbial shelf, but rather is a tool frequently used to assist the board in carrying out its governance functions. 
When developing board meeting agendas ensure that it is clear what topics are matters of governance and which are management issues. By explicitly distinguishing between governance and management, the board will be reminded that they have distinct roles within each arena. In their governance role, the board of directors acts collectively. In management, individual board members play a support role, coordinated by the CEO, through volunteerism (e.g. professional expertise, thought-partnership, and access to networks and resources). 
Establish structures and processes that monitor and assess the quality of governance. Examples include board meeting evaluations, annual board assessments, and regular governance "check-ups" to review and update governance structures and practices.
It does a disservice when board members don't take full responsibility for how they wield—and at times withhold—their power.
Enable: It's very hard to enable, and therefore empower, a reluctant board member. A board has legal authority, and with that authority, power. This power dynamic can make it challenging for a CEO to step into the role of enabler. So when the CEO offers guidance and support to help the board succeed, how should a proactive, enabled board respond? The board should enthusiastically seize the opportunity for deeper partnership. Here are some ways that board members can use their power effectively to accelerate the enabling process:
Proactively seek the CEO's assistance thereby demonstrating that the board values her participation in governance – and indeed, relies on it. 
Board members, be clear about your strengths, passions, areas of expertise, and resources so that everything you bring to bear as a member of the board can be accessed and your contributions maximized. 
Ask the CEO how you can specifically add value to the organization. Develop an individual plan with goals and actions to maximize your contributions. For each area, identify what resources you will need and who you will go to for guidance and support (e.g. the CEO, other staff, another board member, external expert, etc.).
A board member that steps into the role of learner—eagerly and with humility—is an invaluable asset to an organization.
Educate: It's difficult for board members to know what they don't know. For this reason, in Part 1, I urged executives to assist the board in learning about its governance role. And, at the same time, it is irresponsible to accept a job that you don't know anything about and remain ignorant of its requirements. We wouldn't do that in our professional work, so why would we in our volunteer work? Board members must take responsibility for learning how to fulfill their most fundamental of responsibilities.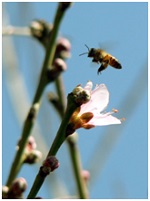 A culture of continuous learning is often recognized as one indicator of an exceptional board. By that measure, a board member that steps into the role of learner—eagerly and with humility—is an invaluable asset to an organization. The board should lead the effort to foster a culture of learning, here are some ideas that board members can initiate with the collaboration of the CEO:
Assume that everyone will benefit from regular governance refreshers. Schedule annual board trainings whether you think you need it or not. You do.
Make sure that governance is discussed in new member orientation sessions—invite everyone to attend, not just the new recruits.
At every board meeting, include a governance in action discussion item using real examples of how board members foster good governance in their everyday actions.
Stay abreast of governance issues impacting the nonprofit sector. Have one person (perhaps the Secretary) subscribe to online and print nonprofit sector publications that cover policy issues and alert the public to changes in legislation. Highlight an issue and include it in the monthly organizational report to the board. If you don't already subscribe to a source. Here are a few to get you started: Independent Sector, your state nonprofit association, Nonprofit Quarterly, The Chronicle of Philanthropy, and Blue Avocado. 
Board members: Let's step up to the challenge! Our executive directors will appreciate our efforts to strengthen our leadership partnership. And more importantly, our organizations and communities will benefit. If you share this series or try any of the suggestions provided, let me know what you learned by commenting below. I'd love to hear from you.
---
Resources
Attend one of CompassPoint's upcoming board development courses:
Read other blog posts by Marla:
Read recent research studies and papers on leadership that Marla has authored or co-authored: