In this CompassPoints of View blog post, we talk with Senior Project Directors Michelle Gislason and Marissa Tirona about peer coaching circles: how peer coaching circles came to CompassPoint, how we use them in our work, what the future of peer coaching circles holds, and why we like them!
---
Peer coaching circles bring peers together to coach each other to develop more effective, better supported leaders within organizations and movements. In these circles, each participant equally focuses on their peers' learning and development. Peers use an action learning process that supports adult learning to hold one another accountable to their goals and support each other to address current problems and challenges. Through our work with hundreds of leaders and organizations, we've learned that peer coaching circles
Offer a confidential network of peers,
Build leadership skills,
Support the resolution of real-world issues, and
Provide leaders the time to reflect and learn as they take action.
At CompassPoint, we use peer coaching circles as an integral element of individual and collective leadership development. We provide training and facilitate these circles as part of our cohort leadership programs and our work with organizational clients. We also use it within our own organization for staff development. 
In the midst of continual change and development, people rarely struggle because they lack some key piece of information or some precise procedure from a course or a book. Rather, they often get stuck in how they think and feel about themselves or their situations.
--Carter McNamara
How did peer coaching come to CompassPoint?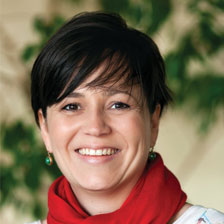 Michelle Gislason:  Ten years ago, Linda Wood of the Evelyn & Walter Haas, Jr. Fund and I were discussing the lack of support for positional leaders (e.g., executive directors and senior leaders) in the sector. We knew that nonprofit leaders, whose jobs in the best of times could be brutal, were especially stretched during that time period. We were seeing a growing demand by executives and managers for opportunities to develop stronger ties with other leaders and establish a network of peers to confide in, depend on, support, and grow with. From that initial conversation with Linda, we received a grant to research and pilot a peer learning network for San Francisco Bay Area nonprofit leaders. The resulting Executive Leadership Circles (ELC) provided facilitated discussion, coaching, mentoring, support, resources, and relationships to help nonprofit leaders address the challenging issues they faced on a regular basis. ELC was modeled after Authenticity Consulting, LLC's Authenticity Circles with additional material provided by Fieldstone Foundation's Learning Groups. Authenticity Circles was founded by Carter McNamara, who's trained CompassPoint staff to facilitate and administer peer coaching programs and has become a close friend and ally of ours. We continue to license Authenticity Consulting's materials for our programs.
How is peer coaching used across CompassPoint's practice?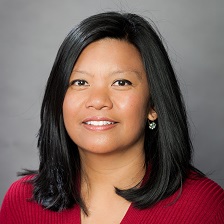 Marissa: We use peer coaching circles in our cohort leadership programs and with organizational clients. In both instances, we first provide fundamental coaching skills training to each member (e.g., our Introduction to Coaching Skills for Managers and Leaders workshop) as well as training and practice in the Authenticity Circles model. Peer coaching participants are then assigned to circles of 4 to 5 members, which are facilitated by CompassPoint staff, who have all been trained in the model, but also are current or recent participants in peer coaching circles at CompassPoint (we don't introduce to others what we haven't practiced ourselves!). The circles meet monthly and can meet for 6 – 8 months (as with most of our organizational clients) or for up to 12 – 18 months (as in our cohort leadership programming). The meetings are very structured: participants address real-life issues or goals and peers ask useful questions (and sometimes share practical advice and resources). Discussions in the circles are confidential, supportive, and focused on learning and action. 
Michelle:  One of the things we love is how participants aren't taking time away from work, but are instead working on work. We know that people learn best while working on real-world problems when they share feedback with each other and that finding the right problem is as important as solving it; because of its "learning-by-doing" focus, peer coaching circles have been very effective in our organizational client work and cohort leadership programming. Past participants have pointed to the problem-solving nature of peer coaching, with several mentioning receiving external validation and perspective of others outside their organizations as particularly useful. Similarly, many participants describe peer coaching as a "safe" space to process and analyze problems.
"The power of my peers – meant the world to me . . . They challenged me, provided clarity and were reaffirming. . . .They brought wisdom and insight and taught me to envision possibilities."
--CompassPoint Cohort Leadership
Program Participant
Marissa:  We've also received feedback from cohort leadership program participants that their cohort learning experience has been greatly enhanced by the opportunity to cultivate strong, supportive and authentic relationships. As a result, participants formed deep and lasting connections with one another, developing networks beyond their organizations that will sustain them for years to come. I know of a few peer coaching circles which continue to meet (they're facilitating themselves) even though their formal leadership programs have ended.  
What does the future of peer coaching hold?
Marissa:  I think we'll see more positional leaders bring the peer coaching model to their organizations as a way to break down silos, encourage problem solving, and provide professional development. I think we'll also see individuals who are not affiliated with an organization, but who are committed to an issue or cause, seek out like-minded folks to form peer coaching circles across networks and communities.
Michelle:  In our coaching skills book, we share that coaching doesn't need to be a costly resource only a few people in an organization get to have. It's a skill that can live everywhere in an organization or, to Marissa's point, in networks and communities.  Marissa mentioned that peer coaching circles continue to meet after their programs have ended. We've definitely seen this happen in the Transition-Age Youth and Domestic Violence fields, where coaching seem to be a growing trend. We're excited to see how quickly peer coaching is spreading in the sector and to be a part of it!
Could peer coaching be the leadership development tool your organization has been looking for?
---
Resources
Read these other blog posts by Marissa:
Read this other blog post by Michelle: