At CompassPoint, we work with individual leaders and organizations to make the most of change. While change can bring about uncertainty and tension, it's also an opportunity to build resiliency and strength across systems. In this blog post, Lupe Poblano surfaces what's at the crux of many difficult transitions: making room for multiple perspectives and individual interests while keeping the needs of the entire organization front and center.
---
"Although there is no progress without change, not all change is progress."
–John Wooden
One of the exciting aspects of working at CompassPoint is engaging with organizations, or individuals working inside organizations, that are going through significant organizational change. It's a process that brings back many thoughts and memories—both past and present, both happy and challenging.
Prior to joining CompassPoint, I worked at Habitat for Humanity Greater San Francisco. I was on the management team, had oversight over HR and Operations, and with the authority of positional leadership, I was often tasked with spearheading how we managed the change process with staff—whether it was a merger, new business venture, or some other organizational restructuring. In other words, I experienced what it was like to have significant autonomy over how decisions regarding changes are made, implemented, and communicated.
This reality stands in contrast to my current experience at CompassPoint, and the reason why this feels so live for me right now is that CompassPoint is also going through a change process. As some of you may know, CompassPoint has recently seen the departure of a few long-time staff members—staff members who have contributed greatly to our success and sense of identity. Consequently, we have had to reexamine how we structure supervision, rethink the composition of our management team, and confront what this means for how we achieve our vision of a more just and equitable society. As someone who came into our organization less than one year ago and does not hold positional leadership, it has been very enlightening to be on the receiving end of all these changes. In other words, I have gotten to experience what it is like to have limited autonomy over how decisions regarding changes are made, implemented, and communicated.
Looking at Change from Both Sides Now
Being on both ends of the continuum, from positional leader to program staff member, has broadened my perspective about how people within an organization experience change. Like most human experiences, the individual lens that you approach an event from can influence your perspective. And yet, having insight into different perspectives is such a critical component to having empathy, making better informed decisions, and having better informed responses. To that end, I wanted to share what I have learned from my personal experiences and interactions with others on the change spectrum through my work at CompassPoint.
A Change Leader's Point of View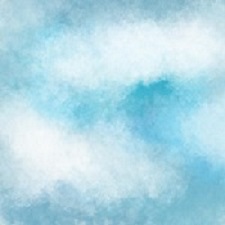 From the perspective of a change leader, here's what I would love people on the receiving end of a change experience to understand:
The toll of criticism — Leading and managing a change process can take a psychological toll. At times, it can feel like I'm in a fishbowl—swimming in a sea of criticism while others are sitting safely outside the bowl. It is so much easier to criticize than to create. Some staff think the change is happening too fast; for others it is happening too slowly. No one gets all their needs met all the time. Consequently, everyone has a reason to be disappointed, and as a change agent, I can feel that disappointment. While staff are quick to show me their scorecards of which individuals and programs are "winning" or "losing" during this change process, I have to hold the vision of the whole organization, which sometimes requires me to put my individual needs and the individual needs of others on the backburner.
Leading in ambiguous times — In a world of imperfect choices, I'm often making decisions off a menu filled with ambiguity, competing commitments, limited resources, and unknowable impacts. And yet, it can feel as if staff often expect nothing less than the silver bullet: the precise solutions that will work equally well for everyone (despite their different needs) and that can be decided upon and implemented all at once with no added burden, work, or sacrifice involved for anyone except management team. Sounds simple, right?
A Change Recipient's Point of View
From the perspective of people experiencing a change process, here's what I would love change agents with positional authority to know:
The toll of not knowing — Experiencing a change process that is happening to you can also take a psychological toll. Not having complete information and having limited agency over decisions that directly impact my daily experience can create anxiety. Furthermore, since I am not independently wealthy and it is statistically unlikely that I will win the lottery, my work is my source of income. This is how I earn my daily bread. I will have a reaction to any threat (perceived or real) to this, and I will probably also have a reaction if I feel that my place in the group is threatened. If people around me leave during the change process, I might start to question if this is the right place for me (or if I might be next).
Is my voice being heard? — There are power dynamics in play. My ability to name elephants in the room and safely share my perspective is not the same as those with positional authority. While leaders create forums to share their decisions and (hopefully) their rationale for those decisions, how are leaders creating the same space to hear my thoughts and perspectives? Without data from those on the receiving end of the change, your view is incomplete (and even distorted). You run the risk of making decisions without all the relevant information. I'm reminded of one of my colleague Marla's favorite quotes, "Leadership can only be evaluated by those who experience it." So if this is true, how can I safely evaluate the impact of your leadership? And what will you do if I tell you something you don't want to hear?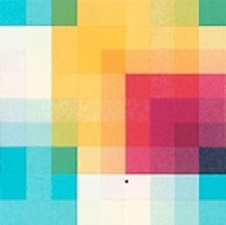 Aim for Honesty and Transparency
I hope these reflections help broaden your perspectives of what the experience of change and transition might be like on the other side of the spectrum from where you are currently sitting. And while change and transition can be challenging for everyone in an organization, if it is managed honestly and transparently, it makes the organization better positioned to achieve the change it wants in the community. As Deepak Bhargava (Executive Director of the Center for Community Change) once said: "Achieving exponentially greater impact required us to change as an organization. As we considered what needed to happen to address the huge and daunting issues of inequality and injustice in this country, there was a realization that launching more campaigns wouldn't be enough. We needed to reinvent the organization—and we needed to reinvent ourselves."
What new perspective would you like to try on?
 
---
Lupe Poblano, MS, is a Project Director at CompassPoint. You can reach him by email. Follow him on twitter at @LupePoblano.
Resources