JOE MARTINEZ
Executive Director
Participant in Executive Director 101 and Board Governance workshop
"Increasing justice for all through a system that is free of exploitation."
Often, there are no other options for migrant farmworkers. There are generations used to exploitation. Many don't know what their rights are, what is against the law, and what recourse they have against exploitation. CIERTO is bringing transparency to the farmworker/grower/retailer supply chain and shifting the paradigm so people can make choices that support a just system. We're increasing justice for all through a system that is free of exploitation but also ensures the best product.

For retailers, working to ensure a non-exploitative and transparent system helps their reputation and brand integrity. For growers struggling to find adequate labor, it increases understanding of the true cost of their business so they can be better supported in operating and doing things in a just and dignified way. Workers similarly can be assured that they are treated in a dignified and fair means. And ultimately, the American consumer can feel assured that the products they buy are provided through a just process. It ensures a "clean" system and an economic case for doing the right thing.

"Sit down and listen."

I knew I really wanted to work in social justice. I had a million ideas, but what I really needed to do was sit down and listen. Be humble and know that it's not about "helping." The people you want to serve already have the expertise and experience; you're just working to provide the access and resources to help them exercise their rights.

Coming from a social justice background, I struggled with business accounting. Executive Director 101 put financial management in a mission and values perspective and put me at ease about economics and how to understand how our money is being spent. Through the board classes, I learned how to engage our board to work for the organization.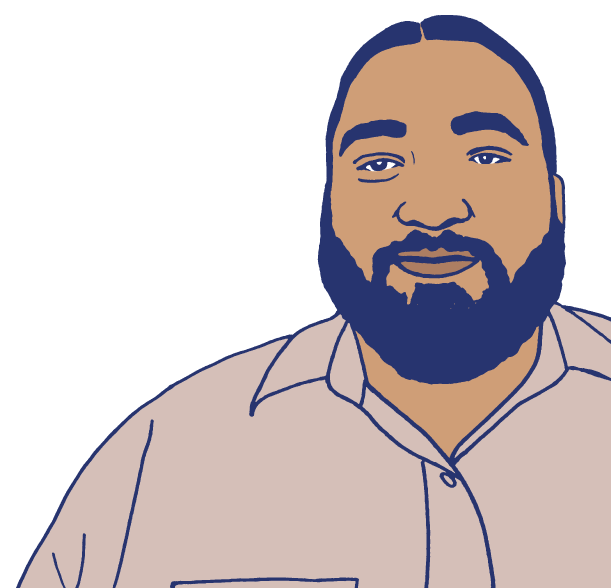 "I had a million ideas but what I really needed to do was sit down and listen."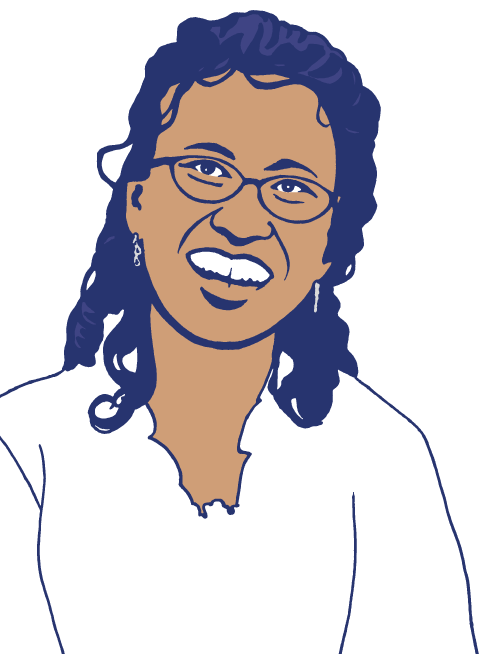 "Everyone can be a leader."
Jee Suthamwanthanee
Language Advocate Coordinator
"Social justice starts here."
My mother said you create your own safety network – so wherever I go I feel I have the responsibility to create safety around me. I recruit individuals from marginalized communities who don't typically participate in our services for domestic violence survivors, whether because of a language barrier or not knowing about us. I feel that social justice starts here. By empowering immigrants through our services, we offer them an opportunity to be involved and prepare them to participate in the anti-violence movement. We offer an environment that understands what it means to be an immigrant in the US.

I recruit people from the community and give them training on domestic violence and human trafficking and how to work with people experiencing these things. This is very powerful. When they go back to their community, they're able to support survivors who may not necessarily call us. These individuals become ambassadors and they themselves grow.

"Everyone can be a leader."

When I walked into the Strong Field Project program, I thought, "I shouldn't be here – they picked the wrong person." I wasn't in positional power. Everyone was so impressive. Then I realized after learning about strength-based leadership through Strong Field that everyone can be a leader. We can co-lead. It shifted my perspective about my work and myself. I use that as my point of reference when working with language advocates. Now I look at their strengths and work with them based on that. So people can be leaders in the community in their own way.
Sasha Buchert
Staff Attorney
Presenter for the Human Resources Peer Network and participant in Organizational Strategy consulting process
"We can't separate racial justice from environmental justice, justice for trans people, or people with disabilities, etc. It all connects."
If you were to ask a Transgender Law Center (TLC) client how the organization is working for "justice for all" for the transgender community, I hope they would say that TLC was critical in making sure they could attain the healthcare they need as a transgender person, that they could get accurate identification documents, and that we helped protect them so they could find meaningful employment, or get access to medically necessary treatments in prison.

I transitioned in 2010 and, even as a trained attorney, I had avoided looking at the legal struggles of transgender people because I was dealing with my own struggles. After transitioning, I started reading about the discriminatory laws facing transgender people and became angry. I started volunteering and then working in this area.

The Transgender Law Center is a product of this kind of community energy and movement building that occurs on the local and individual level. Transgender people have been fighting the good fight for rights and survival for a long time through grassroots organizing. Because of that networking, TLC has been able to put together a national organization led by trans people. It's incumbent on us to be responsive to our community and this history.

Five years from now, I hope that the organization will continue to do what it's currently doing, leading the way and removing barriers for trans people. Policies mean access. And that leads to justice for all.

"Advice to others working toward social justice."

It's something we know already but often forget – that those of us working toward social justice are all in this together. We're all part of the work to achieve the bigger picture. We can't separate racial justice from environmental justice, justice for trans people, or people with disabilities, etc. It all connects. We've got to remember to expand the work beyond their siloes.

And I like the Audre Lorde quote, "Caring for myself is not self-indulgence, it is self-preservation, and that is an act of political warfare." Taking care of yourself is a revolutionary act. This work is so overwhelming and it's often so close to who we are, that it's not sustainable long term without self-care.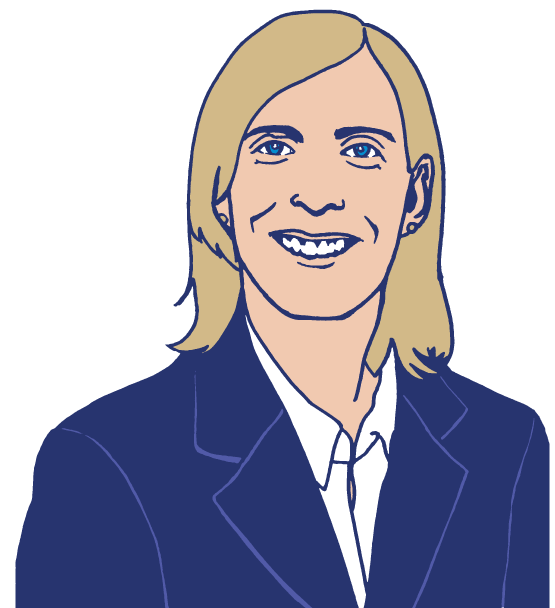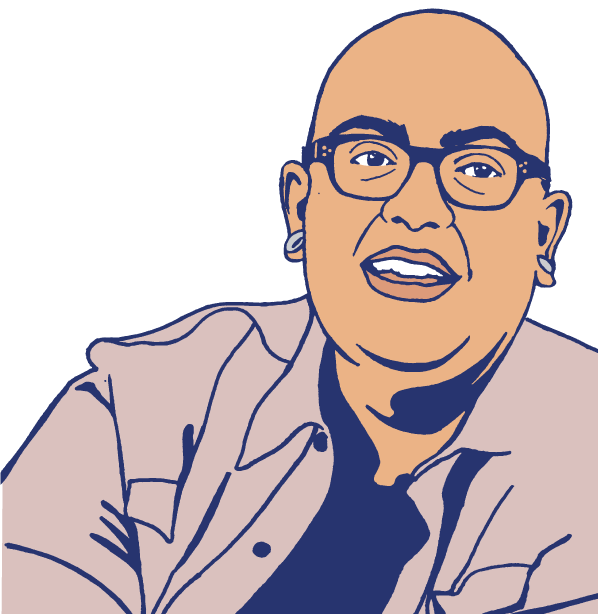 "We're going beyond just seeing our diversity as a value add."
Felicia Perez
Communications Director
Participant in Organizational Theory of Change consulting process
"It's about connecting what's going on inside the organization to what's going on outside to lead change."
The Center for Story-based Strategy helps activist organizations create a narrative strategy to win campaigns and challenge assumptions. In the last three years, we've taken the steering wheel and made a sharp, sharp turn to the left. It has meant a humble step down of white straight leadership and implementing a "justice for all" approach in all aspects of our organization. That internal shift has led externally to work on a much more focused, intersectional space, so it's not about keeping organizations and causes separated, but bringing them together.

We're going beyond just seeing our diversity as a value add. We are implementing real changes to put that vision into action in how we operate as an organization, who we work with, how we train, and our methodology. It's about connecting what's going on inside the organization to what's going on outside to lead change.

Our organizational Theory of Change process revealed that there were so many more strategic options for us to consider than we thought. It's like how relying on a Google map for directions causes you to ignore learning about surrounding streets and landmarks. Through our work with CompassPoint we learned that, great, there's a Google map, but we also need to look at the larger map and how we'll get there, who's going to be on that voyage. It's changing how we see our work going forward. We're relying on our decisions as a team to get specific on what streets and turns we want to make, rather than relying on an outside satellite to tell us where to go.

"My two-fold advice to activists."

Regarding personal sustainability: As a sick worker among sick workers (a number of staff have chronic illnesses), make sure you are building community now, so it's there for when you do need help. And if you do get sick, share about it. When you don't share it doesn't help. When you don't see how big your community is you don't see the need. As one colleague has said, "Every community needs to prepare for either a Katrina or a Ferguson. You have to prepare for it, because something is going to happen." We need to think about this externally and internally, organizationally and individually.

Regarding shaping a narrative: You can't shape what you don't know. If not you, then someone at your organization needs to be on top of pop culture and media and what they're saying about your issue area. Watch and bring it back to the organization. It's not just about sharing that viral video of the mom wearing a Chewbacca mask, it's about seeing what is and isn't working and why.
Zachary Norris
Executive Director
Participant in Executive Director 101
"It's time to think outside of the cage."
Growing up in Oakland, I had friends who were incarcerated and family who worked in the criminal justice system. When I started college at Harvard, I saw how people there who encountered the justice system were treated differently from my family and friends. My work really stems from my desire to address this inequity I witnessed as a young person.

At the Ella Baker Center, we're working for justice for all by advancing criminal justice reform through a truth and reinvestment process that focuses on healing communities and dealing with the root causes of poverty. It's time to think outside of the cage.

We believe the prison system locks up a lot of people who need support and care based in their community. Our "Jobs Not Jails" campaign is pushing for and getting the county to shift funding away from incarceration and toward re-entry services, like job-training, so people are more likely to get the help they need to stay out of prison. The ultimate long-term goal? A country and justice system where people who make mistakes are more likely to be supported than punished, and a country where we are more than our worst mistake.

"Be persistent. And dream big."

How will we get there? Be persistent. And dream big. Years ago, we ignited a campaign to close youth authority prisons. When we started, people said it would never happen. Well, we went through the collaboration- and coalition-building process and we listened to and believed in the families of incarcerated youth who were telling us how the jails were not working. Slowly, we shifted the approach toward reinvestment rather than jails. Over eight years, we were able to close five youth prisons.

"Get the support you need to lead."

I took Executive Director 101 when I started at Ella Baker Center and it's been a super source of resources that has helped me make sense of the ED role as a "cross training" position. You have to know all of it. I left a start-up nonprofit to go to Ella Baker Center, which is longer-in-the-tooth age-wise, and it was a challenge! ED 101 grounded me in the skill sets that I felt confident in as well as identified what I had to work on. It connected me to trainers to work on that growth curve and it's been really important in helping me get established in my role and to reestablish the path of our organization.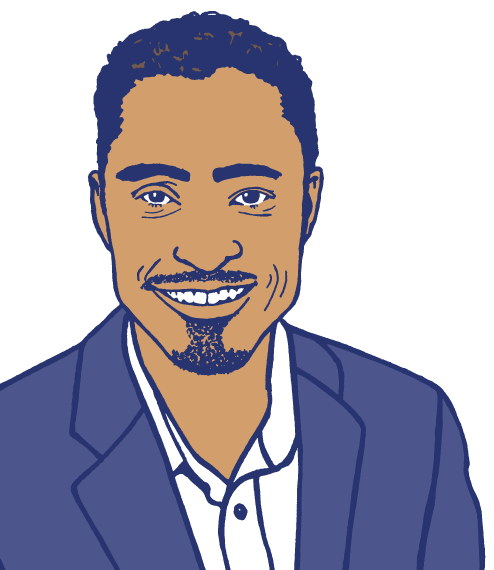 "Be persistent. And dream big."