We design and host learning communities to facilitate peer learning and support.
Our Approach
We use our access to content experts, our location, and technology to create robust learning communities. For instance, our Finance Professionals Network (FPN) and Human Resources Network (HRN) have more than 200 nonprofit members combined.

Members actively exchange information and opportunities, saving one another enormous amounts of time and fostering a deep sense of camaraderie. We also convene in person and via webinar for role-specific topics. 

2017 forum topics included:
Strategies for Having Workplace Discussions that are Inclusive of our Racial Identities.
Rethinking Your Annual Budget
Revisiting Leadership Transition: Centering Equity, Sustainability, and Social Change 
Performance Reviews: Should Organizations Continue to Use Them?
Unconscious Bias in HR Systems
Managing Risk in Turbulent Times


FPN/HRN benefits include:
An active members-only listserve for peer exchange about on-the-job questions, referrals, and advice
 
Five in-person topical presentations with breakfast included (members of both networks invited to all meetings). Meetings take place on February 1, May 4, August 30, October 3, December 13 - all 8:30am - 10:30am pacific time at CompassPoint (unless otherwise noted). *
 
Four webinars members can participate from their desks and listen to recordings after the fact. Webinars take place on March 21, June 26, July 24, November 14  - all 12pm - 1pm Pacific Time unless otherwise noted. *
 
A 20% discount for member organizations for all CompassPoint workshops, forums, and conferences during the year
*Dates/Times subject to change and will be announced on the member list-serve.
Register for the 2018
Peer Networks:
(when you click on registration link it will be added
to your shopping cart) 

Finance Professionals Network
$225  annual membership
fee for 2018
Up to 2 people on the FPN listserve
+ all in-person presentations and webinars.
(For experienced CFOs, finance directors, and finance consultants to nonprofits)

Register for FPN here >  
---

Bay Area Nonprofit
HR Network (HRN)
$225  annual membership
 fee for 2018
Up to 2 people on the HRN listserve
+ all in-person presentations and webinars.
---

Combined Membership
(Discounted) 
$350  annual membership
fee for 2018
Up to 2 people from same organization on each listerve
+ all network benefits.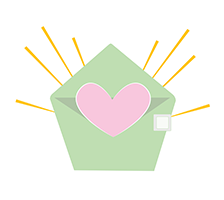 JOIN OUR MAILING LIST
Free resources, upcoming classes, program announcements and more—straight to your inbox.