CompassPoint's Peer Networks
Join the Human Resource and Finance Professionals Networks!
Renew or Join for 2023
 
Pro-rated pricing for the rest of 2023 is here! 

Combined Memberships are $225 for the rest of 2023
Individual Memberships are $150 for the rest of 2023

The current membership period ends Feb 1, 2024 
 
Our Approach
The work of human resources and finance leaders is intertwined with how we live into values of justice. 
Questions of organizational design (how we make decisions, how we're structured, and how we build our internal culture and systems) are all related to equity. The way we approach things such as budgeting, hiring, and financial transparency, can either replicate or interrupt oppression.

We want this to be a space where we are learning to interrupt and dismantle oppressive practices instead of building on inequities of the past. 
If that vision speaks to you, we hope you'll join us! 




FPN/HRN membership includes:
Access to an active members-only listserv for peer exchange about on-the-job questions, referrals, and advice. 
 
7 Peer Network Cafés (online gatherings):
2023 Gathering Dates 
February 24
March 24
April 28
June 9
August 4
September 22
November 10

All gatherings held online, from 9:30am - 11:30am PT
A 20% discount to one CompassPoint workshop in 2023 (Or a 20% discount to two CompassPoint workshops in 2023 if you purchase a Combined Membership).
---
How Do Our Networks Build Peer Power?
Through our listservs, hundreds of Bay Area and California nonprofit leaders exchange questions, advice, challenges, and wisdom as a form of mutual support. The listserv is very active, populated with many experienced folks, and full of helpful information. Joining is a great way to break out of the isolation that usually comes with holding finance and human resource roles in nonprofit organizations. 

Our Peer Networks Cafés (online gatherings) are open and honest gathering spaces that prioritize connection. This is a space for leaders in our networks to:
share fears, challenges, and hopes
explore how to center equity in our leadership and decision-making 
discuss day-to-day responses and longer-term planning
offer peer support (including hope and love)! 
Some of the cafe topics from 2022 were: compensation; employee wellness; capacity, retention, and engagement; remote work logistics; HR/Finance staffing; working less; and improving org culture and policies to be equitable, empathetic, inclusive, liberatory, safe, transparent. 
2023 Memberships
Combined Membership
$225 Combined Membership - (The person registered, plus one additional person from your organization will both have access to both the FPN & HRN listservs)

Combined Membership also includes 20% off two 2022 CompassPoint workshops. 

Click here to add a Combined Membership to your cart > 


Finance Professionals Network
---
Bay Area Nonprofit
HR Network
$150 Individual Membership - Pro-rated price for the reminder of 2022. (The person registered, plus one additional person from your organization will have access to the HRN listserv)

Individual Membership also includes 20% off one 2022 CompassPoint workshop.

Registration for new members will open in January 2023. 

Click here to add an Individual HRN Membership to your cart > 
---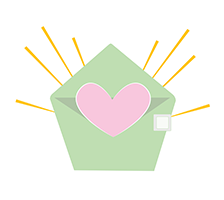 JOIN OUR MAILING LIST
Free resources, upcoming classes, program announcements and more—straight to your inbox.