Membership Prices are Prorated
Through 2021
 
1. Read all of the information on this page.

2. Use the links at the bottom of this page to join for the rest of 2021!

3. Prices have been reduced by 50% for the rest of 2021. 
 
Our Approach
The work of human resources and finance leaders is intertwined with how we live into values of equity and justice. In some organizations "diversity, equity, and inclusion" work lives in a discrete corner. In reality, questions of organizational design (how we make decisions, how we're structured, and how we build our internal culture and systems) are all related to equity.
The way we approach things such as budgeting, hiring, and financial transparency, can either replicate or interrupt oppression. We want this to be a space where we are learning to interrupt and dismantle oppressive practices instead of building on inequities of the past. 
We should be gaining, wielding, and sharing technical knowledge in service of greater equity and lifting up the voices and decision making of people that have too often been pushed to the margins in our organizations. If that vision speaks to you, we hope you'll join us! 




FPN/HRN membership includes:
Access to an active members-only listserve for peer exchange about on-the-job questions, referrals, and advice. 
 
7 Peer Network Cafés (online gatherings):
2021 Online Gathering Dates: 

February 19, 2021
April 9, 2021
May 21, 2021
June 25, 2021
August 13, 2021
September 24, 2021
November 5, 2021

All gatherings take place from 8:30am to 10:00am (PST) and are hosted on Zoom. 
A 20% discount to one CompassPoint workshop in 2021 (Or a 20% discount to two CompassPoint workshops in 2021 if you purchase a Combined Membership).
---
How Do Our Peer Networks Build Knowledge and Mutual Support?
Through our listservs, hundreds of Bay Area and California nonprofit leaders exhange questions, advice, challenges, and wisdom as a form of mutual support. The listserve is very active, populated with many experienced folks, and full of helpful information. Joining is a great way to break out of the isolation that usually comes with holding finance and human resource roles in nonprofit organizations. 

Our Peer Networks Cafés (online gatherings) are open and honest spaces online gatherings that prioritize connection. This is a space for leaders in our networks to:
share fears, challenges, and hopes
explore how to center equity in our leadership and decision-making 
discuss day-to-day responses and longer-term planning
offer peer support (including hope and love)! 
2021 Memberships
(Starting January 14, 2021)

Finance Professionals Network
---
Bay Area Nonprofit
HR Network
---
Combined Membership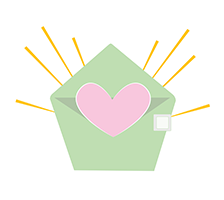 JOIN OUR MAILING LIST
Free resources, upcoming classes, program announcements and more—straight to your inbox.