CompassPoint intensifies the impact of fellow nonprofit leaders, organizations, and networks as we achieve social equity together. 
We are a national nonprofit leadership and strategy practice based in Oakland, CA. For over 40 years, we have strengthened nonprofit leadership and supported organizations and movement networks to adapt and operate strategically. We also collaborate with fellow capacity builders and regularly share research and tools with the field at large. We invite you to review our theory of change, first developed in 2011 with the guidance of jdcPartnerships, to learn more about our stance and approach to this work. In short, we view leadership development and capacity building as means to accelerating social justice. We work best with leaders and organizations who see their work in a social justice context and have a commitment to continuous reflection and adaptation.
Our diverse team and key partners draw from a toolbox that includes facilitation, teaching, coaching, consulting, and peer learning. We work together, often in teams, to co-design with our clients and funders projects that are rigorous, relevant, and engaging of constituent voices and perspectives.
---
Read about CompassPoint's impact.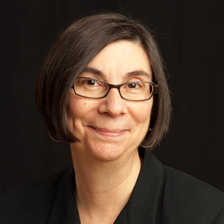 "Working with CompassPoint staff has been such a great learning experience. We learned new things and are learning along with our grantees. We transformed our own practice as grantmakers as well as capacity builders – not only through the content of what you've presented (supervision and coaching for emerging leaders and an executive director intensive), but it's also in how you present. The process you presented upped our game. The quality of CompassPoint is what stands out. How you meet people where they are and the quality of practitioner and content. CompassPoint is the benchmark of what we look for now."
—Joann Ricci; Vice President, Greater New Orleans Foundation
Do you have questions about our work? Please contact Paola Cubias, who manages client relationships at PaolaC@compasspoint.org. Or foundations and the media can reach Jeanne Bell, chief executive officer, at JeanneB@compasspoint.org.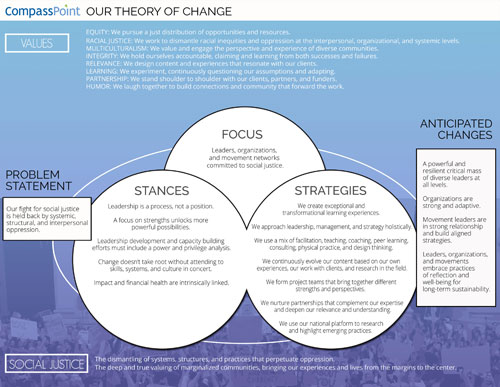 ---
Governance Documents

CompassPoint is pleased to share our Articles of Incorporation, Bylaws, and key governance documents below. We are grateful for the extensive pro bono advice and counsel with regard to those documents provided by Tom Silk of Silk Nonprofit Law.
We invite you to download and adapt any and all of these documents for your own use. Please note that these materials are provided for informational purposes only and do not constitute legal advice. You should not rely upon this information for any purpose without seeking the advice of an attorney in your state taking into account applicable state and local laws as well as the facts of your specific situation. CompassPoint thus expressly disclaims all liability in respect to actions taken or not taken based on any or all the contents of the documents posted on this website.
IRS Form 990
Audited Financial Statements
---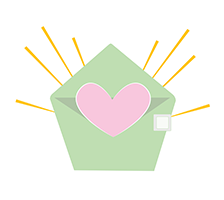 Looking for more research, thought leadership,
and news from the nonprofit sector? 
Stay in Touch with CompassPoint!
Sign up for our e-newsletters and start receiving: 
To The Point, our weekly e-newsletter of curated news and resources on nonprofit management, leadership, and strategy
Our monthly e-Catalog of upcoming trainings and leadership intensives
Periodic emails on special programs and opportunities.