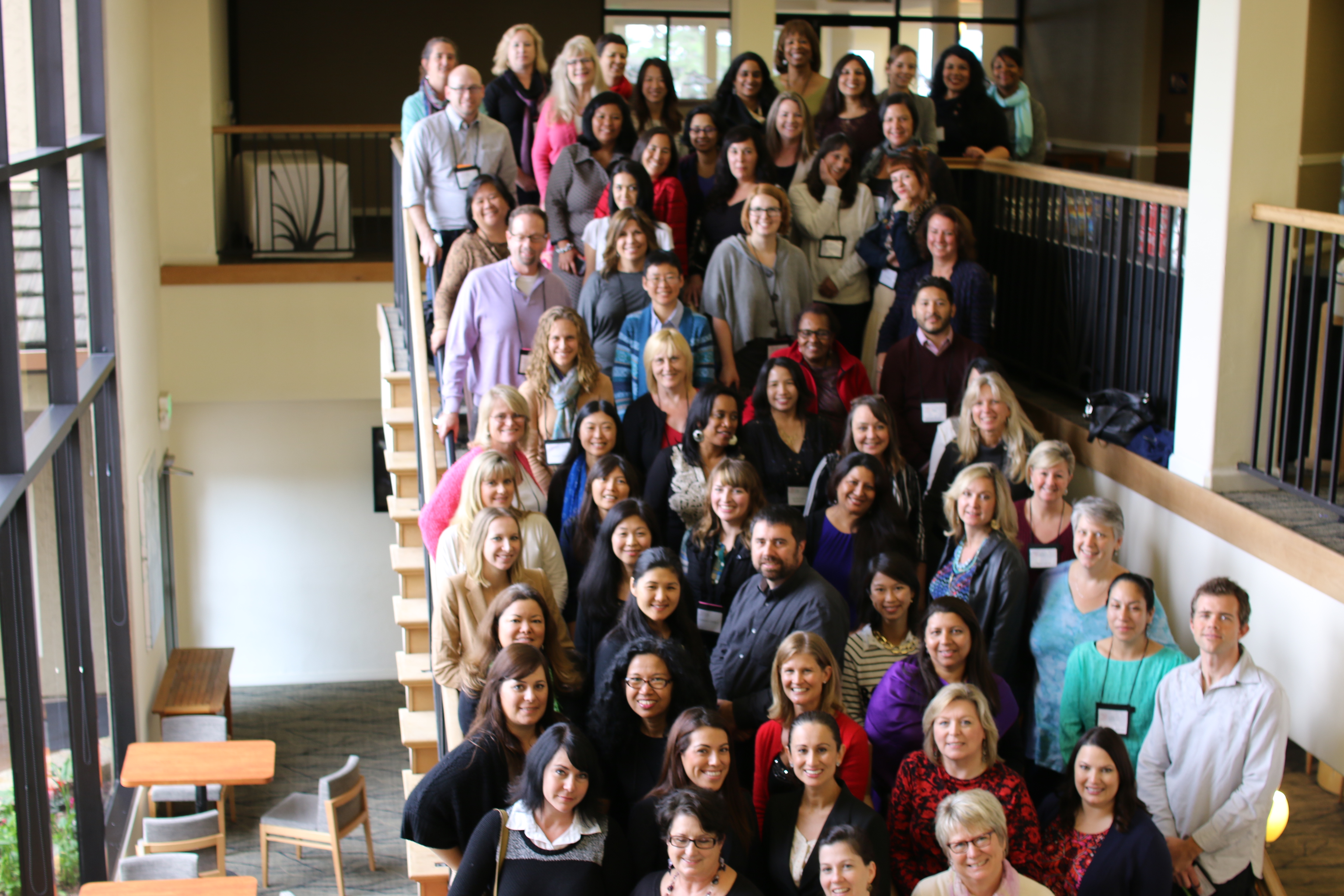 Cohorts 1-4 of The Strong Field Project 
THE STRONG FIELD PROJECT
is aimed at building a strong, coordinated network of domestic violence service providers in California. Blue Shield of California Foundation (BSCF) funding provides grants, trainings, and other opportunities that support a critical mass of domestic violence organizations, and leaders equipped to advance a stronger field.
The project develops individual leadership skills, stronger organizations, and expanded networking and knowledge-sharing opportunities across the field.
BSCF partners with the following organizations to deliver key components of this work:
Leadership Development
CompassPoint Nonprofit Services
Organizational Strength Grants
Women's Foundation of California
Training and Networking
California Partnership to End Domestic Violence
Jemmott Rollins Group
 
Learn more about the program (and all of its components) at the Blue Shield of California Foundation's Strong Field Project page here. 
What Next? Exploring Networked Leadership


Launched in 2017 in partnership with Change Elemental, the Network Weaver Learning Lab was an 18-month program that created a space for leaders to develop their thinking and practice, and to explore and experiment together on ways to advance the movement to end relationship-based violence. The lab brought together Strong Field Project alum as well as other movement leaders. 

LEADERSHIP DEVELOPMENT
PROGRAM OVERVIEW
 
Both veteran and emerging domestic leaders need opportunities to refresh and develop necessary skills. CompassPoint Nonprofit Services offers a customized program for leaders from domestic violence organizations. The program is producing a critical mass of individuals equipped to inspire others, make smart business decisions, and consider new ways of service delivery. Leaders participate in 18-month program cycles that include individual and peer coaching, intensive seminars and curriculum, policy education, networking, and alumni gatherings.
 
---
For a full list of past participants, click here. 
ABOUT THE LEADERSHIP
DEVELOPMENT PROGRAM
 
Building a stronger, more diverse critical mass of domestic violence leaders in California.
A cohort of up to twenty leaders from California organizations working to end domestic violence participates in an eighteen-month program where they learn together through in-person gatherings, webinars, facilitated peer learning groups, a 360-degree assessment, an online community, organizational learning opportunities, individual leadership coaching, and alumni convenings. 

Through the course of the program, participants experience the following:
They explore leadership frameworks that unlock new ways of looking at challenges.   
They practice strengths-based leadership and deepen their awareness about their own approach to leadership. 
They learn coaching skills to support themselves and each other in taking on complex challenges.
They examine how race, power, and privilege show up in organizations and in their personal leadership practices.
They engage in opportunities to take learning back to their organizations to deepen the impact of their experience in the program.
They create an individual development plan and receive support from peers and facilitators to reach their goals.
They engage in physical practices like Tai Ji to deepen their personal leadership stance.
They practice self-care and personal sustainability and draw a direct connection to how it makes organizations and movements more resilient and sustainable.
They build meaningful, lasting relationships with other domestic violence leaders in California to contribute to a powerful, vibrant network of social changemakers.
 
As a result of the Strong Field Project's Leadership Development Program, stakeholders in the domestic violence field report the following:
A larger critical mass exists of respected domestic violence leaders who recognize the need and opportunity for change, 
Stronger collaborative and individual leadership in the California domestic violence field, 
More time and opportunities to reflect, connect as a network, and innovate.
---
Read more about the impact of The Strong Field Project's Leadership Development Program here. 
Project Lead

Michelle Gislason
Senior Project Director at CompassPoint (Former)
 
MEET THE TEAM
Core faculty
Shannon Ellis
Project Director at CompassPoint

Beckie Masaki
Asian and Pacific Islander Institute on Domestic Violence 

Lupe Poblano
Project Director at CompassPoint

Maya Thornell-Sandifor
Independent Consultant
---
Our special thanks to The Blue Shield of California Foundation, whose support makes it possible for us to work with domestic violence leaders across the state.