How Much to Pay the Executive Director?
By Jan Masaoka
---
Download this article as a PDF here. 
---
It's ironic that while most executives in nonprofits are paid 20 – 40% less than their for-profit counterparts, news reports have focused on the few excessively high salaries in nonprofits.  Some states have enacted laws that require boards to review executive salaries—a good practice in any case—and other states have considered laws that restrict nonprofit pay to various kinds of formulas (as are some salaries in government).  This month's issue of the Board Café offers a framework for determining executive pay.  

Both the Internet and new regulations in some states are making nonprofit boards more aware than ever about executive compensation.  On the web at www.guidestar.org, all the Forms 990 for US nonprofits (with annual revenues of $25,000 or more) are posted and each shows the salaries for "key employees" who are paid $50,000 per year or more.  In other words—by going to this website anyone can find out the salary of the top staff in nearly any nonprofit.
At the same time, the media is filled with stories of executives—in both for-profit and nonprofit corporations—with excessive compensation.  Many CEOS at many large corporations make $10 million per year or more—often 400 times the salary of a blue collar worker at the same company (Business Week, Stanford Report),  raising eyebrows among employees and shareholders.  The salaries of some nonprofit execs—with a median of $75,000 for organizations with annual budgets of between $1 million and $2.5 million—are also legal but raise eyebrows in different circles.  In California, nonprofits with non-governmental income of $2 million or more are now required to have the board approve the salaries of the CEO/executive director as well as that of the CFO. 
Despite the press about excessive compensation, nonprofit boards are more frequently worried that they are paying their executives too little.  In a national study of nonprofit executive directors, most were reasonably satisfied with their compensation,  despite salaries often between $40,000 and $60,000 in some of the country's most expensive urban areas.  On a scale of 1 to 5 (5 is "very satisfied"), respondents' average rating of satisfaction with pay was 3.47, although a substantial portion—27%--rated their compensation packages a 1 or 2.  It is also noteworthy that 6% of executive directors receive no salary at all—they're volunteers.  
More disturbing were the gender differences in salary. Despite the predominance of women in nonprofit executive positions around the country, male executives make significantly more than their female colleagues do.  This is true at five of the six sizes of organization studied. The gender gap is especially wide at agencies with budgets of more than $5 million.  The mean salary nationally for women executives of nonprofits with budgets between $5 and $10 million was $82,314. At this same budget size, the mean salary for men was $98,739.
This question of how much to pay usually arises in one of two quite different settings:  when hiring a new executive director and when discussing a raise for a current executive director.  When hiring a new ED, boards typically choose a salary designed to attract strong candidates.  Later, the same board may end up ignoring salary as a retention tool, and instead focus only on percentage increases.   Some of the objectives and factors to take into consideration:
The executive director's salary should make the organization competitive in the market for talent.  To where is your executive director most likely to leave? From where are you most likely to recruit your next ED?   If the answer is a similar nonprofit, look at the salaries of comparable nonprofits in the area.  (But keep in mind that salaries at very similar nonprofits can be different by factors of 10 or more.)  If the answer is government, look at the kinds of positions your ED might take, and what salary and benefits are being offered.
 
The salary is fair in the context of other salaries in the organization.  How much are other employees making?  How distant or how close do you think is appropriate?
 
The ED's salary for the coming year reflects the contribution we expect the ED to make this coming year, not as a reward for past contributions.  Performance in the last year gives us the best clues about how well the ED will do next year, but this year's salary is not a reward for last year's work.
 
 The ED's salary should send the appropriate signal to the ED, to the staff, and to others.  Words are important, but so is money.  Praising an executive director while keeping her compensation flat ends up conveying a message that the board doesn't really value her work.  In the same way, giving an inadequate executive a raise while quietly considering her termination sends a mixed signal you may later hear about in a wrongful termination lawsuit.
 
Neither the ED's salary—or other salaries—should cause financial stress on the organization. The board has a responsibility to keep the total costs of the organization (including the executive director's salary) in an affordable range.  On the other hand, when hiring a new director, it may be appropriate to invest "venture capital" in offering a higher salary.  In an experiment by the Neighborhood Investment Corporation, $5,000 and $10,000 grants were made to local groups to raise the salary offered to a new executive.  The theory was that by offering more, a better qualified person could be hired and such a person could raise enough money to meet the new costs as well as bring up all salaries.  In some cases, boards did succeed in hiring at a new level of competence and the model was proven correct.  But in other cases, boards still were unable to attract talent with which they were satisfied.
Whatever you pay your executive director, it's a good idea to have the salary reviewed and approved by the board annually, preferably in the context of performance evaluation and the budget for the upcoming year.  The simple step of assigning one person to look up the salaries of comparable organizations can set a helpful context for the board.  
Information on salaries may be found at:
Guidestar: draws salary data from 65,000 Forms 990, which are filed annually by nonprofits with annual revenues of $25,000 or more.  Salaries reported are those of $50,000 or higher.  It's also possible to look up organizations in your community with which you are familiar to see the salaries of their key employees.  Keep in mind that the data is typically a few years old and does not include hours worked and certain other types of benefits. 
Abbott, Langer $185,
Nonprofit Times has an annual issue on nonprofit compensation, but focuses on large national organizations such as the American Cancer Society, the SPCA, and others, and may not be relevant for community-based organizations.
Local compensation studies on nonprofits are conducted in some areas. The local United Way or community foundation will have the information if there is one.  Local business newspapers or the local Chamber of Commerce often conduct local studies on for-profits.
"Chief Executive Compensation: A Guide for Nonprofit Boards," covers IRS regulations on excess pay, more ways to research comparable nonprofit salaries and a list of national and regional compensation surveys.  This very short, 20-page booklet is available from BoardSource for $16; 800-883-6262. 
This article is adapted from The Best of the Board Café, available at amazon.com.
Original publication date: 6/1/2005
© 1998 - 2006 CompassPoint Nonprofit Services
 
---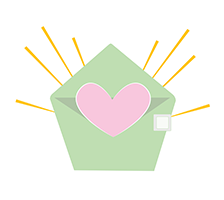 Looking for more research, thought leadership,
and news from the nonprofit sector? 
Stay in Touch with CompassPoint!
Sign up for our e-newsletters and start receiving: 
To The Point, our weekly e-newsletter of curated news and resources on nonprofit management, leadership, and strategy
Our monthly e-Catalog of upcoming trainings and leadership intensives
Periodic emails on special programs and opportunities.