Our Approach
We believe leadership excellence and continuity are essential to sustaining a nonprofit's ability to achieve its community mission. 
The leadership cycle starts with recruiting an executive with the experience and skills to pursue your strategic vision. 
It then moves to developing your talent pipeline so that there are staff members prepared to step into leadership positions when departures occur, planned and unplanned. 
The third stop in the cycle is succession planning, a set of activities that ensure no loss of momentum at the point of transition from a current leader to his or her successor.
Get started: 
Search, Onboarding, and Executive Transition Management
Nothing is more critical to a nonprofit's future than finding the right chief executive. Yet recruiting and screening candidates can take more time and skill than most nonprofit boards can provide for themselves.
CompassPoint's staff, as leading authorities in the field of nonprofit leadership, can assist a nonprofit in transition with a broad array of affordable services. Our search consultants provide critical support at prices much lower than those charged by traditional search firms.
A successful recruitment effort begins with clarifying the leadership skills and attributes your nonprofit needs for its future success. To develop that skills profile, we begin with a brief strategic review to give you the sharpest picture possible of what you need in your next executive.
Having recruited executives for over 300 community agencies, we know how to find you a strong and diverse pool of qualified candidates. We offer proven tools for screening applications, conducting interviews, and streamlining negotiations. We complete the process by helping you set up your new executive for success with specific performance goals and connection to any support needed to pursue them.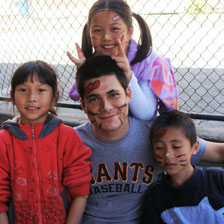 "I really don't think we could have done it without Byron's help - his expertise, knowledge about transitions, the pre-screening process he led. Byron allowed us to focus on asking the right questions, rather than having to worry where to find candidates, screening them, setting up the interviews, etc. He allowed us to just show up and concentrate on the important work—the organization's needs—and not worry about the logistics." 
 —Gordon Lee, Board Member, Cameron House
Read the full case story here.  
Strategic Leader Development
Strategic leader development assures the ongoing success and sustainability of an organization's programs and community impact by aligning staff recruitment, development, and retention plans with its strategic vision and goals. Experience has shown that organizations that engage in ongoing talent development for their key positions are better prepared to navigate leadership transitions smoothly when they occur. CompassPoint offers assistance in:
Defining a strategic vision and identifying the leadership and management skills needed on a management team to carry out that vision and meet future challenges.
 
Creating professional development plans to fill any skill gaps on the management team.
 
Strengthening the management team's ability to act as a cohesive body.
 
Assisting managers in creating plans to develop leadership skills and potential successors among their supervisees.
 
Developing formal emergency succession plans for management positions and cross-training plans for the designated emergency backups.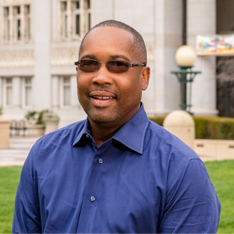 "CompassPoint has given me a foundation to define what leadership is to me and to think about the culture of the organization I want to lead. I learned succession planning isn't a singular event. You have to build a 'leaderful' organization – and that leadership has to run deep and wide within the organization. This is core to what I've wanted to achieve at First Place and this lesson has filtered back and through the organization."
—Sam Cobb, Executive Director of First Place for Youth  
Read more about First Place for Youth's leadership story here. 
Succession Planning
Nonprofits that proactively prepare for a leadership transition, especially for long tenured or founding executives, pave the way for new leadership to step in and succeed. CompassPoint offers assistance to executives and their organizations in the following ways:
Assisting the executive in designing his/her departure path, in working through the sometimes difficult "letting go" issues, and in knowing when and how to communicate his or her plans to leave.
 
Conducting a "sustainability audit" that will identify the organizational vulnerabilities that must be addressed before the executive leaves so that the ongoing success of the organization beyond the current executive's tenure is assured.
 
Crafting a Succession Plan that includes action steps to correct the vulnerabilities, succession to-do lists and timelines for the executive and the board, and the board's plan for how it will conduct the search for executive candidates.
Watch "Not Putting All Your Eggs in One Basket" 
In this video, Chevon Kothari, executive director of the Alliance for Community Transformations, talks about "not putting all your eggs in one basket" when it comes to leadership succession planning.