The Fundraising Bright Spots Program: Making Fundraising Work for You
"I encourage other organizations and leaders to feel a confidence and a comfort in focusing on what you do and how you do it and to trust that that will connect you with other likeminded people." 
—Karuna Jaggar, Executive Director, Breast Cancer Action


THE FUNDRAISING BRIGHT SPOTS PROGRAM: MAKING FUNDRAISING WORK FOR YOU
 
What if fundraising was inspiring and energizing instead of frustrating and depleting? What could happen if you reset your expectations around raising money, building relationships, and engaging communities to move your mission forward?
Through the Fundraising Bright Spots Program, leaders from social change organizations will learn, adapt, and apply practices from successful grassroots fundraising models and individual donor programs highlighted in our Fundraising Bright Spots report to inspire and elevate their own efforts. 
THE APPLICATION PERIOD IS CURRENTLY CLOSED. 
Watch this space for future announcements.
 
"We don't have a singular development plan. We have a system." 
—Ari Wohlfeiler, Development Director, Jewish Voice for Peace
PROGRAM OVERVIEW
 
CompassPoint's 8-month-long intensive, will support your organization's exploration, development, and implementation of a shared leadership approach to fundraising that aligns to and builds on your organizational values, strengths, and identity. 

Research from our latest report, Fundraising Bright Spots, shines a light on how organizations that run successful individual donor programs thrive by taking on fundraising in a way that is:
Core to the organization's identity
Distributed broadly across staff, board and volunteers
Based on authentic relationships with donors
Characterized by persistence, discipline, and intentionality
But how can these values play out for your organization when it comes to developing your own fundraising strategy? The Fundraising Bright Spots Program will help leaders from social change organizations activate practices from successful grassroots fundraising models and individual donor programs highlighted in the Fundraising Bright Spots report. Get the content, expert guidance, and support you need to spark deep shifts in how you think about fundraising, and ignite a new plan of action that can sustain your organization's social justice agenda now and for years to come.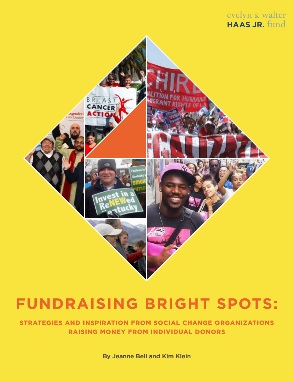 Fundraising Bright Spots
What can we learn from 16 social change organizations that have established successful and sustainable individual fundraising efforts? 

Read Fundraising Bright Spots here. >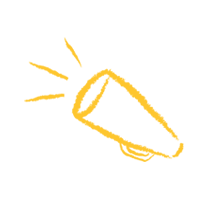 Fundraising ideas in action. What are Bright Spots Learning? 
 
From September 2016 to April 2017, CompassPoint convened twelve organizations (each one with a participating team of two) to form the first Bright Spots cohort. What were some of their insights and how are they changing their approach to fundraising? 

ABOUT THE PROGRAM
 
Twelve organizations (with 2 participating staff each) will meet over a period of 8 months to learn together through in-person gatherings, hands-on practice that puts fundraising strategies to work, and peer coaching sessions.
Through the program, you will achieve the following learning outcomes:
Skills/Knowledge:
Clarify your organizational business model, identifying and creating shared understanding of your "primary and secondary" income strategies.
Achieve greater clarity around which fundraising strategies you are pursuing and why?
Make meaning of donor data to guide your fundraising
Systems:
Improve or implement fundraising systems by working to:

Clarify data collection strategies
Institute practices and habits that will contribute to better understanding of organizational fundraising data
Integrate development principles grounded in current field knowledge.

Create a documented plan to distribute fundraising activities throughout the organization 

Clarify each person's role
Culture:
Identify how fundraising lives both inside and outside the organization
Understand how fundraising can build power in your community, movement, and in the organization
Be able to name organizational culture shifts required to support your plan
Want to learn more about The Fundraising Bright Spots Program? Call Project Director Nelson Layag at 510.318.3733 or email him here.