What is it like to work at CompassPoint?
Working at CompassPoint is a chance to reimagine what leadership in service of positive social change can be. 

Our communities demand and deserve an approach to leadership development that centers liberation and confronts oppression directly—and we want to work with people who are passionate about answering that call. 

If you're excited about the possibilities of questioning and breaking down traditional ideas of leadership and management to build more equitable ways of being, CompassPoint might be the right team for you!
Current Opportunities
The application period for our most recent Project Director job openings has now closed. Thank you for taking the time to learn more and apply.
We are currently screening candidates and will contact you directly about the status of your application as we move through the selection process.
At the moment, there are no other current job openings at CompassPoint. To stay up-to-date with future announcements about openings,

make sure you're subscribed to our newsletter. 

Values
Working at CompassPoint right now also means being a champion for change. In the last two years, we've made strides to create a new collective vision and new set of values. We want to grow our team with leaders who will boldly step into these values with us:

RACIAL JUSTICE
We acknowledge and examine the way racism is central across social issues. We actively build a present (and strive for a future) where Black people, Brown people, and communities of color thrive physically, emotionally, spiritually, and psychologically.
 
SOLIDARITY
We recognize the interconnectedness and intersection of simultaneous struggles for marginalized communities across the spectrum of class, ability, sexual orientation, gender, cultural identities, religious affiliations, and race.
 
RADICAL IMAGINATION
We believe in the power of creating a collective vision for a liberated world free of oppression because we cannot build a more just world without having the courage to first imagine it.
 
PLACE + COMMUNITY
We honor the history, culture, strengths, and spirit of place.  We are most effective by being deeply rooted in our own community and showing great humility and respect when entering another's community. 

ACCOUNTABILITY 
When we make mistakes, we are accountable for learning from them, being truthful and transparent about what's happened, and making change.
 
LEARNING + RIGOR
We only teach what we live.  When we are learning another's practice, we ask for correct process to truly embody the values and spirit that go along with the practice and ask permission before sharing it with others. 
 
COLLABORATION
We believe the idea of "expertise" can be damaging. We partner shoulder to shoulder with the people we work with and acknowledge that true collaboration means everyone is learning and building power together. 
 
HUMOR + JOY
We believe that the work of making the world a more liberated place isn't sustainable without humor and joy. Humor helps us build the connections that power social transformation.
How we work
We work with leaders, nonprofit organizations, and movement networks that see themselves as vehicles for social change.

We believe that a liberated future free of oppression begins with our own personal liberation and practicing equity with each other—and we strive to build systems that reflect that belief. 

Our racial justice stance pushes us to center emerging leaders of color and white allies who are curious, willing, and eager to dismantle racism. 
We are agile, bold, and creative in our program designs and work in deep collaboration on project teams. We value transparency, honest feedback, and healthy relationships as the starting point for everything we do. 

 
Our current structure
​Our leadership structure is flexible and evolving. As we grow, we are looking for team members who are eager to play an active role in evolving that structure with us. 
Our structure feels and looks different from traditional top-down management. We lean in the direction of self-management principles where everyone has increased ownership of their work.

Our approach to collective leadership reflects our respect for individual autonomy (empowering everyone to have agency and make decisions from their roles) while also centering belonging (being united in purpose, vision, and a sense of community). 

Being a part of the CompassPoint community means being just as comfortable following as you are leading. 
Working in circles
Right now, our structure consists of several "circles":  Management and Operations, Business Project Development, Employee Relationships, Cohort Leadership Programs and Public Training Program.

We are not a fully Holacratic organization, but some of our organizing principles—especially the idea of working in "circles" and fluidity of roles—are inspired by Holacracy. Circle leadership is not necessarily tied to a title or positional power.
The executive leadership team (structured as a Co-Directorship) holds the big picture for the organization, coordinating and facilitating work across circles, aligning us toward a common vision, and ensuring that CompassPoint is values-driven, sustainable, and ultimately impactful.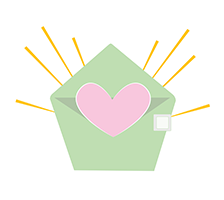 Join Our Jobs Mailing List!
 
If you would like to stay in touch with us about future openings, please send an e-mail to HR@compasspoint.org and request to be added to our hiring e-mail list.