Revisiting Executive Transition

Will We Get There Hire by Hire? 
Reflections on Executive Leadership
and Transition Data over 15 years
by Jeanne Bell, Paola Cubías, Byron Johnson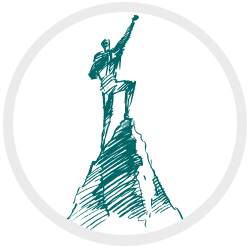 Download the report here.
Looking back on 15 years of data on Executive Leadership and Transition, it is clear: who leads is not changing fast enough to disrupt the political
and social status quo. 

5 Insights From Directors
Sharing Power
by Jeanne Bell, Paola Cubías, Byron Johnson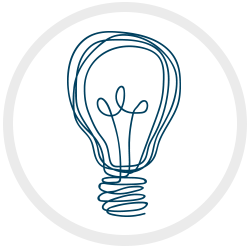 Download the report here. 
This conversation with leaders from five community organizations sharing power surfaces insights from co-directors putting shared leadership into action.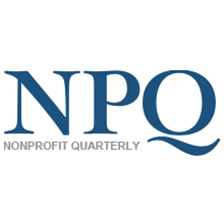 Nonprofit Leadership Transitions
and Organizational Sustainability:
An Updated Approach that Changes the Landscape
Revisiting Executive Transition:
Who Leads and How? 
What do we need from nonprofit leadership to make deep, meaningful, and long-lasting social change happen? Who needs to lead nonprofits and what leadership practices will they employ to challenge the status quo in our organizations and communities urgently and effectively?
We know that the moment of executive transition can be a powerful time of revitalization around organizational strategy and sustainability. Can it also be a time to question leadership itself? Can it be a time to revisit who leads and how so that we not only strengthen organizations but transform sector leadership as thousands of transitions get underway each year? These questions are at the heart of the Revisiting Executive Transition project.
Through this Revisiting Executive Transition project, a two-year effort funded by The Annie E. Casey Foundation and The David and Lucile Packard Foundation, we are:
offering reflections on over 15 years​ of executive leadership and transition data (building on our Daring to Lead series),
 
surfacing wisdom and key insights from social change leaders who are modeling shared leadership structures, 
 
looking at the current best practice of Executive Transition Management Services (with an essay from Tom Adams, Director at Raffa, P.C.),  
 
and offering some more resources around shared leadership to spark further thinking around challenging ideas of traditional top-down leadership structures. 
---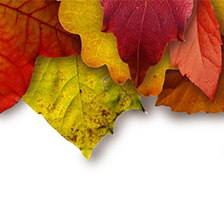 The Evolution of Executive Transition and Allied Practices: A Call for Service Integration
by Tom Adams, Director at Raffa, P.C.
---
Download the essay here. 
Twenty-five years ago, most people in the nonprofit sector knew of or had experienced a disastrous executive transition. This paper explains the practice of executive transition as it has evolved from the simplicity of executive search to a collection of allied disciplines aimed at positioning organizations for leadership succession and long-term mission impact and advocates for next steps for an evolving, integrated practice of ETM. 
How Do We Lead?
Resources for Rethinking Leadership Structures

How can we organize ourselves in ways that are responsive to a quickly changing world? How can we break apart rigid systems to open up leadership more broadly to more people (especially those who have been historically shut out of leadership positions)? How can we self-organize so that people who are closest to problems can have the authority to make decisions in agile and creative ways?

Rethinking rigid hierarchies and traditional top-down management isn't just about living out our values more fully—
it's also about building models that allow us to be responsive and resilient.

The question of self-management and distributed decision making has been very present for us in the last year as we've tried on Holacracy at CompassPoint. As our thinking and practice continue to evolve (and as we learn from ups and downs), we want to offer some resources to keep the conversation on shared leadership going. While this list is nowhere near comprehensive, we hope it will be a launching pad for more discussion.

How are you and your team thinking about leadership structures? 
Do you have a story or resource about shared leadership, distributed decision making, or self-management to share?

Email us here. 
---
Building the Bicycle While We Ride It:
Five Reflections on Nonprofit Co-Leadership,
by Devi Leiper O'Malley and Ruby Johnson for Nonprofit Quarterly
Co-Directorship - What Does it Mean?
Reflecting on Ten Months of Shared Leadership 
by Frances Kunreuther for Building Movement Project
8 Tips for Making a Co-Directorship Work
by Christopher Punongbayan (Asian Americans Advancting Justice) 
Reflections on Shared Leadership
By Elissa Perry and Susan Misra (Management Assistance Group)
Doing More with More:
Putting Shared Leadership into Practice
by Michael Allison, MBA, Susan Misra, MPA, and Elissa Perry for Nonprofit Quarterly 
Willing to be Transformed:
A nine year queer, cross-race work marriage 
by Caitlin Breedlove
The Most Dangerous Notion
in Reinventing Organizations
by Jessica Prentice
We Didn't Start a Movement. We Started a Network 
by Patrisse Khan-Cullors, Black Lives Matter
How to Grow Distributed Leadership 
by Alanna (Krause) Irving
Tipsheet: Building Stronger Organizations through Shared Leadership
by Carolyn Szczepanski​ (Alliance for Biking and Walking) 
Structuring Leadership: Alternative Models for Distributing Power and Decision-making in nonprofit organizations
by Caroline McAndrews, Frances Kunreuther, and Shifra Bronznick 

Cut the B.S.: Organizations
With No Hierarchy Don't Exist
by Francesca Pick
Living Shared Leadership:
Reflections for the Future (Part One) 
by Elissa Perry (Management Assistance Group),
for Leadership for the 21st Century (St. Mary's College of California)
---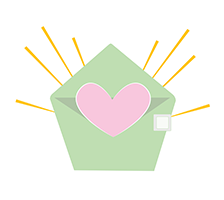 Looking for More? 
Get free resources, tools, and relevant nonprofit news in your inbox every week.

Be the first to learn about CompassPoint's newly released research and publications, upcoming trainings, new leadership programs, and more.