Annual Report 2010: Steve Lew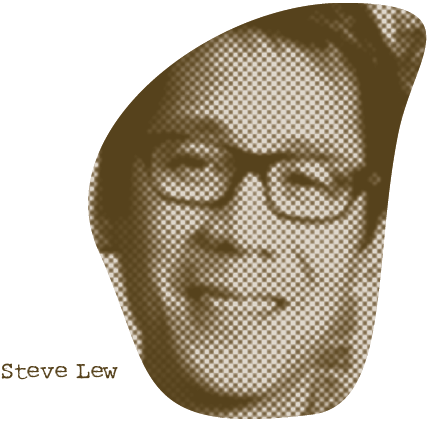 Name: Steve Lew
Title: Senior Project Director
Organization: CompassPoint Nonprofit Services
Organization's Mission: CompassPoint intensifies the impact of fellow nonprofit leaders, organizations, and networks as we achieve social equity together.
Years in the sector: 26
1. What was your first nonprofit job?
Creating murals with local youth in Los Angeles.  The best ones were at Watts Towers Cultural Center and the Chinatown Service Center.
2. Why do you do the work you do / what motivates you to keep at it?
Community nonprofits have made a difference in my life – from youth organizing and cultural arts to AIDS services and policy advocacy. I don't think I would have lived as vibrant and healthy a life with HIV without the help of local nonprofits. I continue to do this work as "capacity building" because much more powerful work can come from vibrant, healthy organizations and community leaders.
3. What part of your job do you most enjoy?
I really enjoy creating ways for groups to channel their energy and ideas more collaboratively, with more impact.  I also love being a part of the Fundraising Academy for Communities of Color, as each cohort goes through the program, there are many more leaders of color who are pursuing donor development strategies in their communities, and when something shifts in their outlook towards mastering fundraising. I've begun to do more coaching that supports leaders to make transformative change in their lives and organizational work, and this has been very fulfilling to me.
4. What is your favorite nonprofit organization (beside the organization you work for)?
I have loved being on the board of the Grassroots Institute for Fundraising Training, which has helped thousands of progressive activists fund movements. My favorite nonprofit is Breast Cancer Action, lots of friends have benefitted from their information and advocacy. They are paving the way for other health advocacy nonprofits – they challenge the norms of the health care system while advocating for women with breast cancer.
5. Who is your favorite real life hero/heroine?
Recently I watched the film Invictus and learned so much more about Nelson Mandela's heroism and leadership during his long imprisonment and as President of South Africa.
6. Who is your favorite nonprofit sector hero/heroine?
Barbara Brenner. She was the executive director of Breast Cancer Action for many years and was so generous in sharing her knowledge with others. She continues to write about cancer and ALS, which is now restricting her ability to speak. (barbarabrenner.net)
7. What did you learn from the person who has most influenced you?
"Conflama" is a term referring to the confusion and drama that gets expressed in organizations when we start believing and acting on our own "isms"— It happens at all levels of organizations and it's important to notice and work on it in order to build community, or to be effective as people within organizations. I learned this from Reggie Williams, a wonderful leader of the National Task Force on AIDS Prevention in the 1980s. 
8. What is your connection to CompassPoint?
I've worked at CompassPoint for 13 years, and was client for several years when I ran an HIV nonprofit in the city.
9. What is your favorite thing about CompassPoint?
Our unique role as capacity builders. As staff we all come from nonprofits and we bring empathy, relevance, and solidarity with our knowledge and technical skills. As staff at CompassPoint, I value that we are peer coaches to each other, across positions and areas of work.
10. What is the most important quality in a leader?
The ability to see and hold out possibility for self and others.