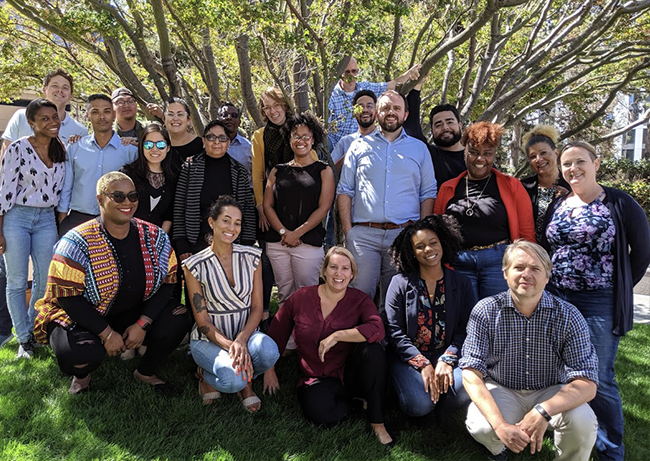 2019-2020 Organzational Equity Program cohort

ORGANIZATIONAL EQUITY PROGRAM
CompassPoint's Organizational Equity Program is a 12-month leadership development program for grantees of the Kresge Foundation. The fight for social justice can be held back by internal, interpersonal, and institutional oppression that we recreate in our own organizations. So how do we work with organizations looking to embed equity into their internal work and structures? This work has taken organizations beyond "multiculturalism," "diversity," and "inclusion" and toward personal liberation and organizational transformation.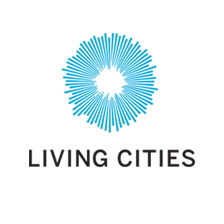 PROGRAM SPOTLIGHT: 
Centering Racial Equity

"Organizations can change people, and—if you give them the space and the opportunity—people can also change organizations." 
—Elodie Baquerot and Nadia Owusu (Living Cities)
 
PROGRAM OVERVIEW
 
Over 12 months, through three in-person sessions, virtual peer learning groups, and one-on-one coaching opportunities, the Organizational Equity Program helps 18 leaders across six organizations deepen their own capacity to embed internal equitable talent/leadership development in their organizations.

Each organizational team defines their own goals, challenges, pathways, and areas of focus. Instead of playing the role of expert, CompassPoint builds a sustainable learning community through peer learning, problem solving, and collective meaning-making opportunities. The Organizational Equity Program partners with organizations to think about equitable talent/leadership development on three interdependent levels:
Internal

—Focusing on surfacing our own personal apprehensions, misgivings, fears, anxieties, assumptions, unconscious beliefs and concerns, as well as our strengths
 
Interpersonal—Normalizing difficult conversations, skills needed to influence change, and an examination of how people in the organization truly see each other
 
Institutional—Systems change: policies, practices, structures and organizational culture
ABOUT THE PROGRAM
The program brings together a community of 18 leaders and includes the following components over a 12-month period.
 
Three In-Person Leadership Retreats


The program includes three three-day leadership retreats. These retreats are spaces to build a learning community where questions of organizational equity can be asked, examined, and wrestled with.


 
Virtual Peer Learning Groups


To reinforce learning and provide real-time problem solving and peer support, each team participates in a facilitated peer learning group with another organizational team, which meets four times during the program via video call.


 
Individual Leadership Coaching


Up to five hours of one-on-one Individual Leadership Coaching will be made available to each participant. Leadership coaching supports participants with their individual leadership development goals, helps them reflect on and learn from their experiences in their organization and team, and serves as a confidential space to explore the impact of internalized oppression. 

Who Participates?
 
Participants are grantees of the Kresge Foundation. Additionally, participating organizations have a commitment to diversity, equity, and inclusion and are open to exploring and building more equitable practices. Individual participants have a personal commitment to equity and intersectional justice and are to explore their values and beliefs through one-on-one coaching.
​
2019-2020 Participating Organizations

2017-2018 Participating Organizations