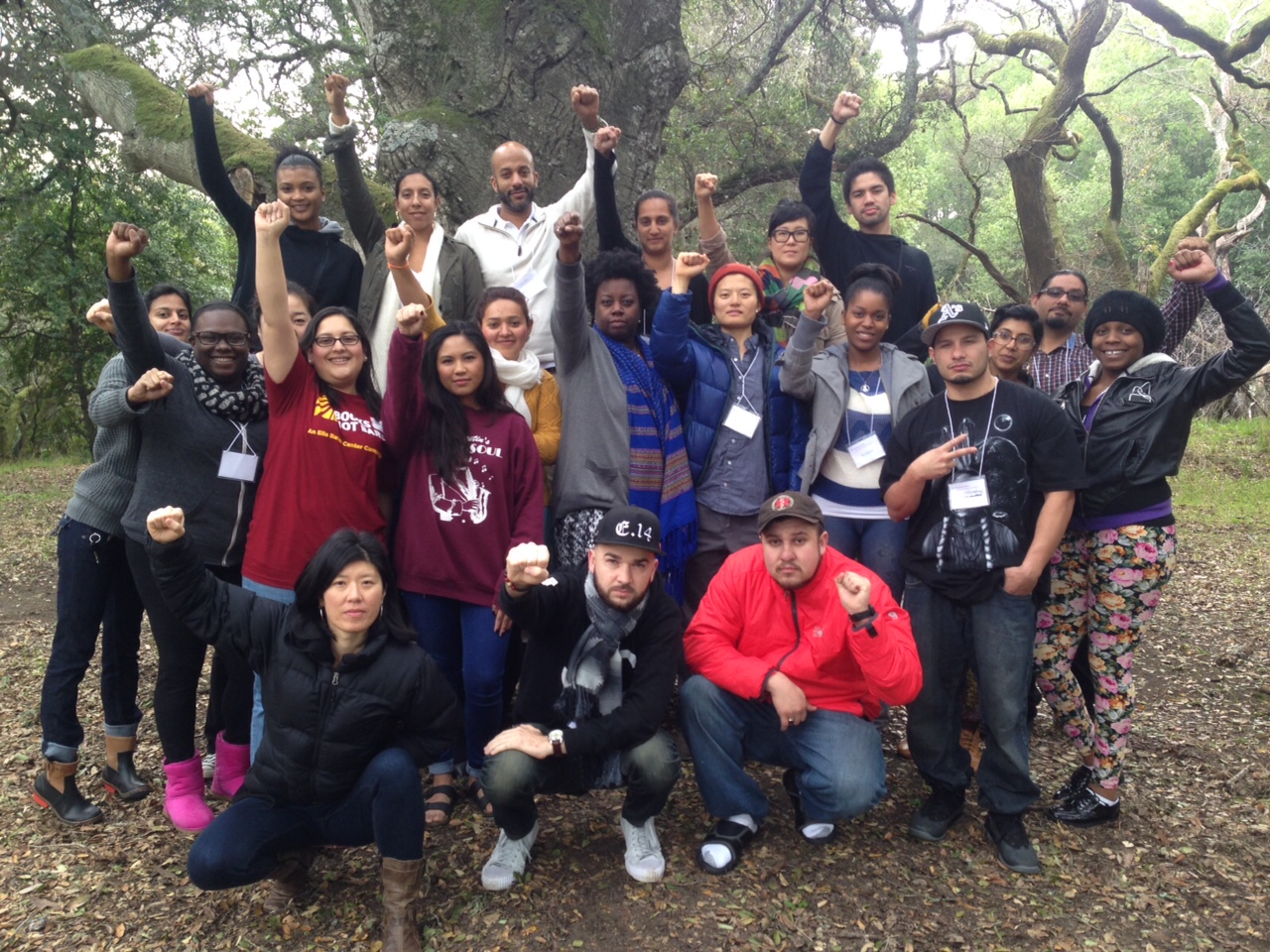 The first cohort of the  Arc Toward Justice Leadership and Solidarrity Program
The Arc Toward Justice Leadership and Solidarity Program,
an initiative of the Akonadi Foundation, supports leaders working toward a racially just society for youth of color in Oakland. This group of leaders explores leadership frameworks, learns about strength-based leadership, dives into coaching, and engages with themes of self care and sustainability to become more effective in the struggle and resistance against racism and other systems of oppression.  
PROGRAM OVERVIEW
 
The Arc Toward Justice Leadership and Solidarity Program supports the leadership development of cultural workers, organizers, policy advocates, and program directors working in Oakland to achieve education and juvenile justice for youth of color.
The program is an initiative of the Akonadi Foundation, whose mission is to support the development of a powerful social change movement to eliminate structural racism and create a racially just society.
Through the program, participants build strong relationships based on trust and shared vision, as well as grow skills and confidence. They also create a shared understanding of the legacy of historical systems of oppression, intersections of those systems, and build solidarity across ethnic and racial communities in service of equity for youth of color in Oakland.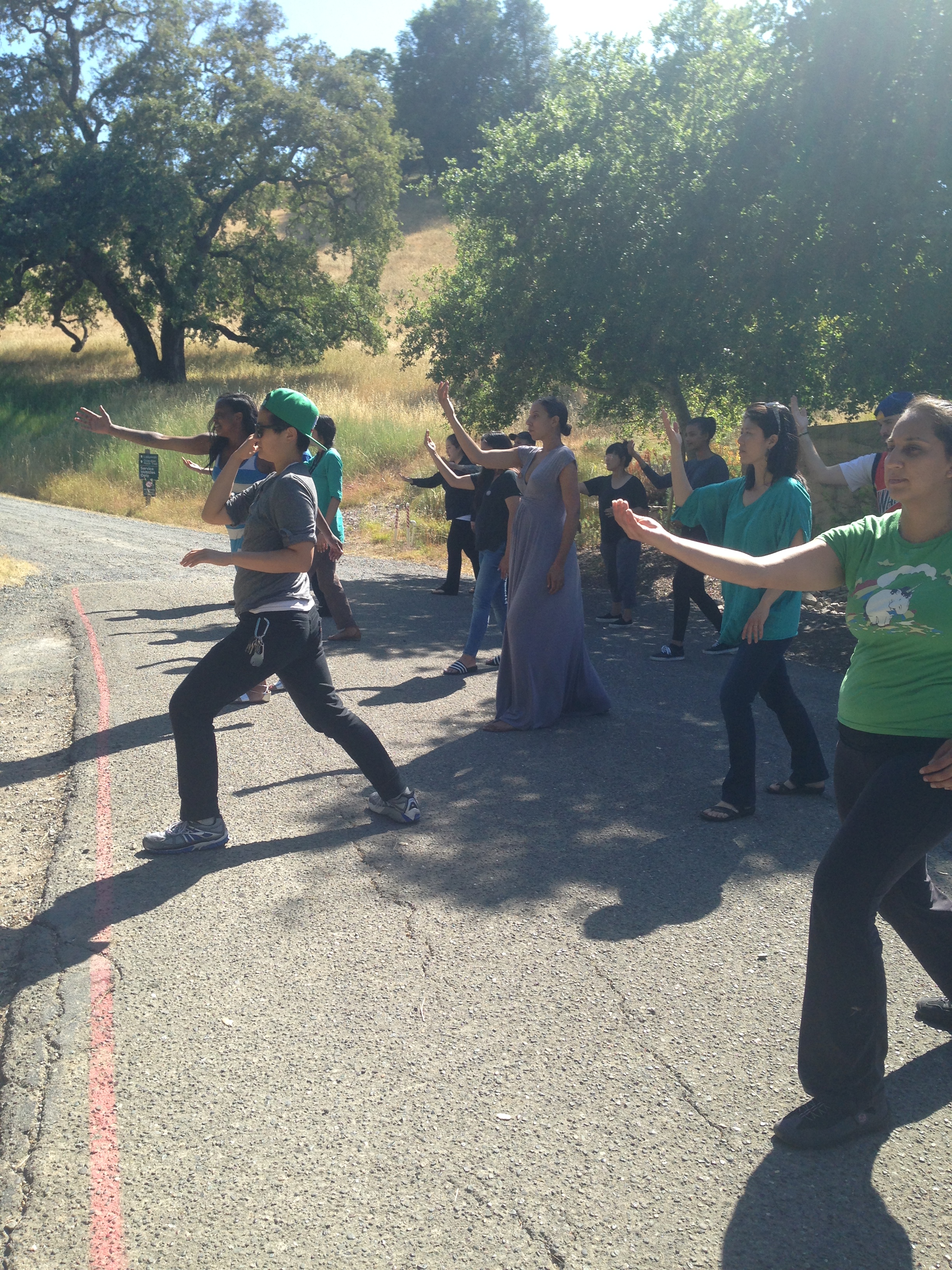 Members of the current cohort practicing Tai Chi at a 2015 gathering
ABOUT THE PROGRAM
A cohort of 24 emerging leaders from organizations currently funded by the Akonadi Foundation's Arc Toward Justice Fund meet over a period of 12 months to learn together through in-person gatherings, a 360-degree assessment process, peer coaching, an online learning community, one-on-one coaching, and opportunities to connect tools and knowledge to organizational and movement work through learning projects. 
Through the course of the program, participants experience the following: 
They create resilient, strengths-based relationships with other leaders working with youth of color in Oakland. 
They actively engage in designing their own learning experience. 
They set individual leadership and professional development goals with support from facilitators, other participants, and leadership coaches.
They develop a shared understanding of movement history that lifts up the struggles and resistance of communities of color. 
They use coaching skills to support each other and unlock new ways of approaching challenges.  
They grow confidence and self-awareness in their own leadership practices. 
They build a strong racial justice analysis, grounded in a commitment to an intersectional approach. 
---
For a full list of participating organizations, click here. 
Project Lead

sujin lee
Project Director at CompassPoint (Former)
Our special thanks to The Akonadi Foundation, whose commitment to racial justice and support makes it possible for us to partner with leaders working with youth of color in Oakland.