The 2017-108 Next Generation Leaders of Color Inland Region Cohort
THE NEXT GENERATION LEADERS
OF COLOR PROGRAM INLAND REGION

NGLC Inland Region* is a one-year long leadership development program for emerging leaders working in the Inland Region's nonprofits. The program creates a home for the important and often unacknowledged leadership of people of color in the region working in organizations committed to social justice and health equity.
---
*We are using "Inland Region" to describe what's usually called the Inland Empire (which includes, but is not limited to, Riverside, San Bernadino, Coachella, and some adjacent areas).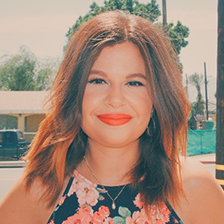 PROGRAM SPOTLIGHT:
Making Space for Leaders of Color

"There are very few spaces that women of color can feel safe in while at the same time being their most authentic selves. I was in awe of the strength and determination that my fellow cohort members embody." 
—Paulina Rojas, Program Associate and Reporter at Coachella Unincorporated 
 
PROGRAM OVERVIEW
 
Over the course of a year, a community of twenty leaders will come together to support one another emotionally, intellectually, and practically while advancing their practice of leadership.  Specifically, participants will:
Strengthen relationships with other leaders across the Inland Region.
Build skills in nonprofit leadership, management, and strategy.
Reflect on and discover personal, organizational, and community resources.
In preparation for the program, we have spoken to nearly 90 nonprofit, capacity-building, and philanthropic leaders from the Inland Region over the last year. Through conversations, focus groups, and meetings, we learned that there is an overwhelming need for a program like NGLC in the area.
In this pivotal historical political moment, creating space for leaders of color to build deep relationships, learn skills, and strategize is critical and urgent.  
ABOUT THE PROGRAM
 
The program will bring together a community of 20 leaders and includes the following components over a one-year period.

1. Four In-Person Leadership Retreats
The program will include four three-day leadership retreats over the course of one year. These retreats will be spaces for the cohort to build trust and deepen collaboration, rejuvenate and heal, and discover new tools and ways of thinking. Retreats will be held at locations in the Inland Region and all meals and lodging will be provided. Mileage reimbursement will be offered and childcare stipends will be available on a case-by-case basis. The dates for the leadership retreats will be finalized once the cohort is selected. See the "Program Dates" section below for week-long holds we are requesting applicants hold.  

2. Facilitated Peer Learning Groups and Webinars

To reinforce learning and provide real-time problem solving and peer support, each participant will be assigned a facilitated peer learning group, which will meet in between retreats during the program via video call. Depending on participant needs, we may schedule webinars in place of the peer learning groups. The webinars will be an opportunity to delve deeper into the content presented during the in-person gatherings. Both peer learning groups and webinars will be two hours in duration, for a total of seven sessions. This will total approximately fourteen hours over the program. Topics and dates will be determined once the program is underway. Organizational colleagues maybe be invited to participate in the webinars. 
3. Individual Leadership Coaching
Up to seven hours of 1:1 Individual Leadership Coaching will be made available to each participant.  Leadership coaching will be provided to support participants with their individual leadership development goals. Participants will be matched with coaches individually after the launch of the program.
---
For a full list of past participating organizations, click here. 
Program Dates
 
In order to support cohort learning and group development, we ask that program participants commit to full participation in all program components. Below is the rough schedule of the three-day leadership retreats. In determining your interest, please check your availability for the following weeks (Please note that the exact dates of the three-day retreats are TBD. We ask that applicants confirm they are available during these windows of time):
In Person Gathering #1
August 29 to September 1, 2017

In Person Gathering #2
October 25 to October 27, 2017
In Person Gathering #3
February 14 to February 16, 2018

Closing Gathering
May 9 to May 11, 2018
As stated above, the leadership retreats will be held at Inland Region locations, TBD. Specific dates for all program components will be shared with cohort members as soon as locations are determined.

Total time for participation is estimated at:  17 days for in-person gatherings (includes time for travel, pre-work, and any informal group gatherings before the formal retreat) plus an additional 23 hours for all other program components (peer learning groups, webinars, and individual leadership coaching).  
Program Eligibility
 
This program is for emerging leaders working in Inland Region nonprofits committed to social justice and health equity. We are primarily seeking leaders who are not executive directors, but who still hold influence within their organization and/or community. Ideally, participants will have some responsibility for managing people and/or budgets. Only one application per organization will be considered.  
The ideal applicant will meet the following criteria:
Nonprofit employee working in an organization committed to social justice or health equity based in the Inland Region.
Three or more years of work experience, with at least one year experience in nonprofit or community work.
Staff person with organizational and/or community influence and some responsibility for managing people and/or budgets within their organization
Commitment to long-term social justice or health equity work in the Inland Region.
Ability to fully participate in all elements of the program.
Program Costs
 
This program is offered at no cost to participants. All program costs including travel and accommodations will be covered in full by funding provided by The California Wellness Foundation, Weingart Foundation, The California Endowment, and the Guillermo J. Valenzuela Foundation. We ask that you be mindful of the value of this program and carefully consider the time and space needed to participate when applying. We ask organizations to cover the cost of staff time for attending activities of the program, considering participation as paid staff time.