Our Approach

Why Coaching? Coaching helps put into practice the idea that the people closest to the problem have the solutions. When we coach each other, we center self-determination, create space for accountability, and unlock each other's gifts.

We believe anyone (regardless of their position) can grow (and help others grow) through coaching skills. We teach coaching skills in our workshops and integrate coaching skills into many of our leadership programs.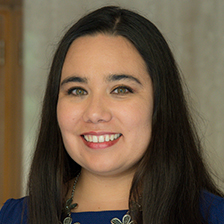 How Can Coaching Help? 

"The work of liberation means directly discussing and confronting painful laws, practices, and cultures of oppression. That work is draining and bewildering and I felt that the negative internal scripts I carried made that load heavier."

—Elizabeth Ayala, Senior Program Associate (Women's Foundation of California)
What distinguishes our approach?
There are many types of coaching. Our coaching focuses on leadership development in an organizational and movement building context. Our coaches help leaders set and achieve personal goals in concert with the needs and strategies of their organizations and movements.
We have certified executive coaches on staff and close working relationships with many more social-justice-focused coaches across the country whom we deploy in many of our leadership development programs. In addition to formal, certified coaching, we teach and facilitate peer coaching skills in many of our programs and to consulting clients working to strengthen internal leadership development practices.
Our Coaching Services
Leadership Coaching
Our leadership coaches work one-on-one with social justice leaders to help them think creatively about challenges, cultivate their gifts, and step into a vision of leadrship that reflects their values. This can include coaching managers new to their role or leaders in transition. We offer this type of one-on-one coaching on its own or as part of larger programs focused on organizational capacity and/or leadership development.
Peer Coaching
Peer coaching brings peers together to coach each other. Peers share accountability and support to apply new concepts and learning or address their current problems and goals. It also can be used to cultivate strong, authentic relationships among peers. As an introduction to the peer coaching model, CompassPoint provides foundational coaching skills training to each member, as well as a structure for meeting on an ongoing basis.