We coach leaders so they can invest in their personal transformation, define what leading authentically means to them, and move their missions forward with deep purpose.
Our Approach
Coaching is central to our strengths-based approach to supporting leaders in making intentional progress on their personal, team, organizational, and movement-level goals. Our practice members have helped build the visibility and understanding of coaching in the nonprofit sector and we integrate coaching and coaching techniques into all of our programs.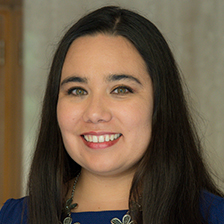 How Can Coaching Help? 

"The work of liberation means directly discussing and confronting painful laws, practices, and cultures of oppression. That work is draining and bewildering and I felt that the negative internal scripts I carried made that load heavier."

—Elizabeth Ayala, Senior Program Associate (Women's Foundation of California)
What distinguishes our approach?
There are many types of coaching. Our coaching focuses on leadership development in an organizational and movement building context. Our coaches help leaders set and achieve personal goals in concert with the needs and strategies of their organizations and movements.
We also frequently use coaching as a critical complement to a larger leadership development program. All of our cohort leadership development programs match participants with leadership coaches to help implement the new frameworks they are learning and to deepen their attention to their personal leadership practice.  We have intentionally built relationships with social justice-oriented coaches, many of whom are people of color. This means that our coaches understand the contexts of our clients and share values in their approach to leadership.
We have certified executive coaches on staff and close working relationships with many more nonprofit-sector-focused coaches across the country whom we deploy in many of our leadership development programs. In addition to formal, certified coaching, we teach and facilitate peer coaching skills in many of our programs and to consulting clients working to strengthen internal leadership development practices.
Our Coaching Services
Executive and Leadership Coaching
Our leadership coaches work one-on-one with nonprofit managers and leaders to maximize their leadership potential. This can include coaching managers new to their role or leaders in transition. We offer this type of one-on-one coaching on its own or as part of larger programs focused on organizational capacity and/or leadership development.
Targeted Content Coaching
Content coaching supports a nonprofit leader to help develop their capacity and skills to address discrete, well-defined organizational issues that focus on specific topics or content areas. CompassPoint staff can provide this type of targeted coaching in finance, fund development, or board governance. 
Coaching Skills for Managers
Judith Wilson and CompassPoint have developed curriculum to teach managers the foundational coaching skills they need to support staff. "Coaching Skills for Nonprofit Managers" is offered as a public workshop at CompassPoint or as a contract training for nonprofit organizations. It's also been adapted into a book (see the resource section above).
Peer Coaching
Peer coaching brings peers together to coach each other. Peers share accountability and support to apply new concepts and learning or address their current problems and goals. It also can be used to cultivate strong, authentic relationships among peers. As an introduction to the peer coaching model, CompassPoint provides foundational coaching skills training to each member, as well as a structure for meeting on an ongoing basis.
Strategic Coaching Program Design
On a case-by-case basis, CompassPoint will work with funders and leadership programs to design and implement an efficient, well-managed coaching program. This includes selecting, orienting, or training a team of coaches, assisting with or overseeing participant communication and coach matching, and assisting with or managing progress and program alignment.