We produce and curate content that informs and inspires leaders and
capacity builders to consider and evolve their practices.
Our Approach
We publish on a weekly, if not daily, basis in our practice. Why? Because when we write, we make sense of what we are learning as we do this work. Because reading the work of others is essential to our own development as capacity builders. Because we have a platform from which to share great content with leaders across the country.
 
What distinguishes our approach to publishing?
First and foremost, we write alongside our fellow nonprofit leaders and capacity builders—from a place of curiosity and humility, not to establish some definitive expertise.
When we conduct research, such as our Daring to Lead series or our new report, Fundraising Bright Spots, we work in partnership with other intermediaries across the country and we share our process and results broadly and without charge.
We frequently contribute articles and chapters to other publications, especially, The Nonprofit Quarterly, whose daily newswire and quarterly journal we believe are essential resources for progressive leaders and funders.
We produce a weekly e-newsletter, To the Point, which highlights the work of organizations we admire and shares what we are learning, too. And our organization and individual practice members are very active in the blogosphere and in social media to stay in dialogue with our community.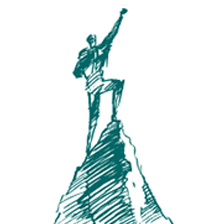 Our Newest Reports:
Revisiting Executive Transition

We know that the moment of executive transition can be a powerful time of revitalization around organizational strategy and sustainability. Can it also be a time to question leadership itself? Read our latest reports here. 
CompassPoints
of View Blog
Our reflections, learnings and  big ideas on management, leadership and strategy.
Read the blog