We produce and curate content that informs and inspires leaders and
capacity builders to develop their leadership in service of justice and equity. 
Our Approach
When we write, we make sense of what we are learning and reading the work of others is essential to our own development as capacity builders. Publishing is a way to share great content with leaders across the country.
First and foremost, we write alongside our fellow nonprofit leaders and capacity builders—from a place of curiosity and humility, not to establish some definitive expertise.
When we conduct research,  we work in partnership with other intermediaries across the country and we share our process and results broadly and without charge.
We frequently contribute articles and chapters to other publications, especially, The Nonprofit Quarterly, whose daily newswire and quarterly journal we believe are essential resources for progressive leaders and funders.
We produce a bi-weekly newsletter, To the Point, where we share resources, tools, news, and program announcements as well as lift up voices from across the field pushing crucial conversations forward.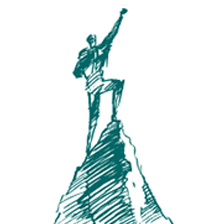 Read Our Newest Reports

We know that the moment of executive transition can be a powerful time of revitalization around organizational strategy and sustainability. Can it also be a time to question leadership itself?