Our Approach
When we write, we make sense of what we are learning and reading the work of others is essential to our own development as capacity builders. Publishing is a way to share great content with leaders across the country.
We produce a newsletter, Learn-Lead-Liberate, where we share resources, tools, news, and program announcements as well as lift up voices from across the field pushing crucial conversations forward.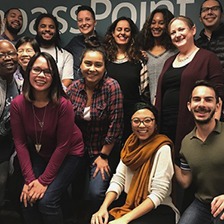 Read Our Latest Blog Series
 
What are we learning through our efforts to center racial justice and equity at CompassPoint?