Our Approach
When we partner with organizations on consulting projects focused on deep organizational change, we center relationships. We know that building trust together helps us get to the heart of a problem. 

We are focusing our consulting practice to partner with leaders we are already in relationship with (through our leadership development programs, past engagements, or our public program).

We are more interested in change-making than institution-building and are committed to working with leaders and teams who see their organizations as vehicles for social justice. 
Although it has been our practice in the past, we are not currently accepting request for proposals from organizations we're not already in relationship with. 
What distinguishes our approach to consulting?
We are a values-driven practice, bringing explicit social change aspirations to every project. We are focused on working shoulder to shoulder with leaders and organizations—not reinforcing ideas of top-down expertise.

We bring our collective wisdom, creativity, life experience, and years of knowledge about the nonprofit sector and working in social movements to every partnership. Most importantly, we create conditions for you to do the same. 
We are a collaborative practice, deploying teams with diverse strengths and perspectives—as well as strong project management—to each consulting project.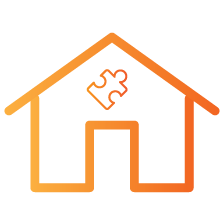 EXPLORE COMPASSPOINT WORKSHOPS
 
Want to get to know us and build relationships that could lead to future partnerships? One way to do that is through a workshop. Please note, shelter-in-place orders are in place for the Bay Area and our classes have moved online.