February 17, 2017
In celebration of Black History Month, CompassPoint staff members, organized by our Operations Coordinator, Jasmine Hall, have been taking time this February to learn more about the lives of Black activists and artists with ties to our home base of Oakland. These individuals, some of whom we were familiar with and others who were new to us, have all contributed to building racial and social justice in the Oakland community and beyond. We've learned a lot and thought you, too, might be interested in learning more about these champions for equity. (Note: the bios have been excerpted from Wikipedia and websites associated with the individuals.)
---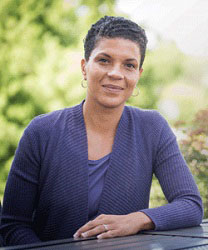 Michelle Alexander
Michelle Alexander is a highly acclaimed civil rights lawyer, advocate, and legal scholar. In recent years, she has taught at a number of universities, including Stanford Law School, where she was an associate professor of law and directed the Civil Rights Clinics.

Alexander served for several years as director of the Racial Justice Project at the ACLU of Northern California, which spearheaded a national campaign against racial profiling by law enforcement. Her experience working with the ACLU on Driving While Black, a report on racial profiling on our nation's highways, which included documented cases of racial profiling in Oakland, helped seed the origin of her 2010 book The New Jim Crow: Mass Incarceration in the Age of Colorblindness. Read more.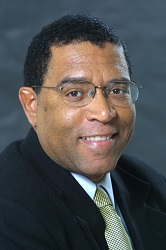 Chauncey Bailey
Chauncey Bailey was an American journalist, noted for his work primarily on issues of the African American community. A native of Oakland, Bailey served as editor-in-chief of The Oakland Post from June 2007 until his death. His 37-year career in journalism included lengthy periods as a reporter at The Detroit News and The Oakland Tribune.

Bailey's passion for journalism didn't end at the office door. He worked with OCCUR — Oakland Citizens Committee for Urban Renewal — mentoring young people who aspired to journalism careers, and also had created a Black Press Weekly, a compilation of significant articles from black newspapers around the country.

Bailey was shot and killed while working on a story about the finances of Your Black Muslim Bakery, involving its pending bankruptcy. Bailey was living in an apartment near the south end of Lake Merritt, not far from downtown Oakland. His death outraged fellow journalists, who joined together to create the Chauncey Bailey Project dedicated to continuing his work and uncovering the facts of his murder. Read more here or here.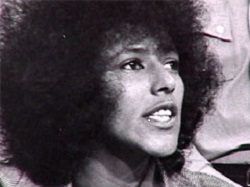 Elaine Brown
Throughout the last four decades, Elaine Brown has been committed to and organized significant efforts toward effecting progressive change in the United States. During her time in the Black Panther Party, she helped organize the Free Breakfast Program in Los Angeles and edited the Party's newspapers. She also ran for public office in Oakland in 1973 and 1975, representing the BPP. She would eventually gain a leadership role within the Party as chairwoman from 1974–1977. Brown continues her activism work today, with much of her recent efforts focusing on radical reform of the criminal justice system. Brown has written and edited numerous articles and books, as well as lectured widely on university and college campuses about prison reform and the injustices within the prison system. She is regarded by many as a reliable expert on the criminal justice system. In 2007, she announced her bid as a 2008 Presidential Election candidate for the Green Party. She continues to write, speak, and lead programs about prison reform today. Read more.


Glenn Burke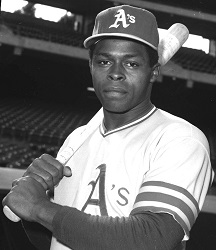 Glenn Burke was a Major League Baseball player for the Los Angeles Dodgers and Oakland Athletics from 1976 to 1979. Burke was the first and only MLB player to come out as gay to teammates and team owners during his professional career and the first to publicly acknowledge it.

Burke was proud of his accomplishment, stating, "They can't ever say now that a gay man can't play in the majors, because I'm a gay man and I made it." Burke said "By 1978 I think everybody knew" and he was "sure his teammates didn't care." Former Dodgers team captain Davey Lopes said, "No one cared about his lifestyle." He told The New York Times that "Prejudice drove me out of baseball sooner than I should have. But I wasn't changing." He wrote in his autobiography that "prejudice just won out." Burke left professional sports at the age of 27. He told People magazine in 1994 that his "mission as a gay ballplayer was to break a stereotype" and that he thought "it worked." Read more here or here.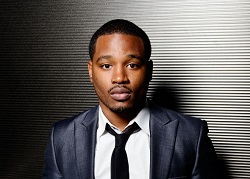 Ryan Coogler
Ryan Kyle Coogler is a film director and screenwriter. Coogler was born in Oakland, California. His first feature film, Fruitvale Station, won the Grand Jury Prize and the Audience Award for U.S. dramatic film at the 2013 Sundance Film Festival. He also wrote and directed the seventh film in the Rocky film saga, Creed.

Of his several feature scripts, he says Fruitvale Station is the closest to his heart. It's the true story of Oscar Grant, an unarmed man shot in the back by a cop in the early hours of New Year's Day in Oakland. "I saw the riots and the frustration [following the shooting], and they didn't have an effect," says Coogler. "If I can get two hours of people's time, I can affect them more than if they threw a trash can through a window." Read more here or here.


Angela Davis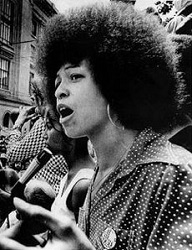 Angela Davis is an African American civil rights activist and educator. She emerged as a prominent counterculture activist and radical in the 1960s as a leader of the Che-Lumumba Club, an African American branch of the Communist Party, and had close relations with the Black Panther Party through her involvement in the Civil Rights Movement.

Davis is a founding member Critical Resistance, a national organization dedicated to the dismantling of the prison industrial complex. She was a professor (now retired) at the University of California, Santa Cruz, in its History of Consciousness Department and a former director of the university's Feminist Studies department. Read more.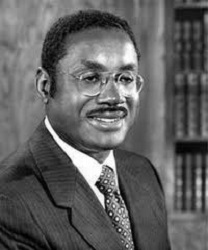 Dr. Marcus A. Foster
Marcus Aurelius Foster was an American educator who was the first black Superintendent of the Oakland Unified School District. Foster was assassinated in 1973 by members of the Symbionese Liberation Army. The SLA claimed they killed Foster because of his alleged support of a plan to create a student identification card system in Oakland that proponents claimed would help keep non-student drug-dealers off campus. In reality, Foster had opposed the identification cards and had worked to water down the plan. The SLA also objected to police officers in the schools, but again they were mistaken as to Foster's position; Foster had stated that he would not allow police officers in the schools.

The Oakland Education Institute was founded by Foster in 1973 to raise discretionary funds to promote excellence in Oakland schools, through the collaborative efforts of Oakland's diverse communities. After his death, the Institute was renamed the Marcus A. Foster Education Fund in honor of Foster. In conjunction with Oakland-area business, the Fund awards 60 yearly scholarships to Oakland high school students. Read more.


Michael Franti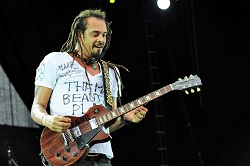 Michael Franti was born in Oakland, California. His mother had Irish, German, and Belgian ancestry, and his father was of African-American and Native American descent. His mother put him up for adoption because she was afraid that her racist family would not accept him. He was adopted by a Finnish American couple in Oakland, who at the time had three biological children and one adopted African American son.

Franti is a musician, filmmaker and humanitarian who is recognized as a pioneering force in the music industry. Long known for his globally conscious lyrics, powerful performances, and dynamic live shows, Franti and his band Spearhead have continually been at the forefront of lyrical activism, using music as a positive force for change. "I make music because I believe it can change people's lives and make a difference in the world, music gives us new energy and a stronger sense of purpose." Giving back has always been at the heart of Franti's mission, he has dedicated his life to spreading the joy of music and positivity to millions of people. Read more here or here.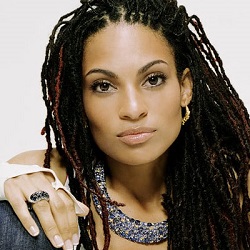 Goapele
Goapele's South African father Douglas Mohlabane was an exiled political activist who struggled against the Apartheid System. Goapele's New York-born Israeli Jewish mother, Noa had been attending protests since the age of 12. Goapele and her older brother were raised in a South African exile community in Oakland.

Both of her parents inspired Goapele to become very involved in community affairs at a young age. She attended the Berkeley Arts Magnet School, where she led a pre-teen peer-support group. She also became involved in various groups and organizations that combated racism and sexism. In high school, she sang in the Oakland Youth Choir and became part of a music group called Vocal Motion. Upon high school graduation, she attended Boston's Berklee College of Music. Today, her music often highlights the need for political and socio-economic change. Read more.


Tarika "Matilaba" Lewis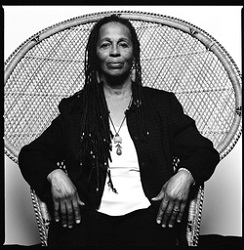 Tarika Matilaba is known as the first woman who demanded to have space for black women in the Black Panther Party. Growing up in Oakland, she experienced a number of injustices in the city: its post-World War II decline, high rates of unemployment, lack of affordable housing, and other socioeconomic issues that impacted Black people. It is said that at age 16, Matilaba walked into the Black Panther office in Oakland and demanded that she not only be made a member of the party, but she demanded that she be given a gun as well. Prior to joining the Black Panthers, she held several leadership roles, including being a student leader at Oakland Technical High School. During her time at Oakland Tech, she was one of the first students to petition for a black history club and proudly wore her natural hair in an afro. As a Black Panther, she took on many roles, including writing editorials and drawing over 40 political cartoons. Many male Black Panther members respected her, due to her strong presence. Read more.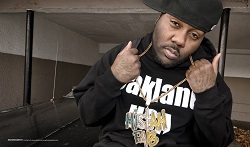 Mistah F.A.B
Mistah F.A.B., is an American rapper, singer-songwriter, record, producer, entrepreneur, community organizer and activist. F.A.B.'s community activism and philanthropic efforts, have been highly visible throughout the years. Most notably, he hosts and organizes annual Thanksgiving turkey giveaways, backpack and school supply drives, holiday toys event and various charitable events benefiting Cancer and Domestic Violence. In August 2013, Mistah F.A.B. was named one of "10 Great Rappers with Great Charities." In 2014, Mistah F.A.B. was recognized by Oakland Mayor Jean Quan, who declared Saturday, February 8, 2014 "Stanley Cox aka Mistah F.A.B. Day" in recognition of the multi-talented hometown hero's efforts to give back to the community. Read more.


Huey P. Newton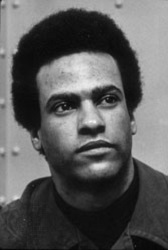 Huey P. Newton was an African-American activist best known for founding the militant Black Panther Party with Bobby Seale in 1966. Growing up in Oakland, Newton stated that he was "made to feel ashamed of being black." He wrote, "I did not have one teacher who taught me anything relevant to my own life or experience. . . All they did was try to rob me of the sense of my own uniqueness and worth, and in the process nearly killed my urge to inquire." Newton graduated from Oakland Technical High School in 1959 without being able to read, although he later taught himself.

As a student at Merritt College in Oakland, Newton became involved in politics in the Bay Area. He played a role in getting the first African-American history course adopted as part of the college's curriculum. The Black Panther Party was an African-American left-wing organization working for the right of self-defense for African Americans in the United States. Many of the Black Panther Party's beliefs were greatly influenced by Malcolm X. Unlike many of the other social and political organizers of the time, they took a more militant stance to the plight of black communities in America.

The group set forth its political goals in a document entitled the Ten-Point Program, which called for better housing, jobs and education for African Americans. It also called for an end to economic exploitation of black communities, along with military exemption. Read more.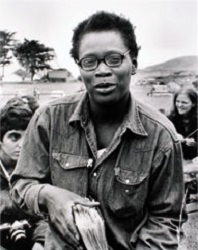 Pat Parker
Pat Parker was an African-American lesbian feminist poet. In the late 1960s, Parker began to identify as a lesbian, and she became actively involved in the civil rights, women's rights, and gay rights movements, occasionally reading her poetry at events. Along with the poet Judy Grahn and others, she developed a community around lesbian poetry readings on the West Coast. Parker said of this community, "It was like pioneering….We were talking to women about women, and, at the same time, letting women know that the experiences they were having were shared by other people."

Parker directed the Feminist Women's Health Center in Oakland, founded the Black Women's Revolutionary Council and the Women's Press Collective, and testified before the United Nations on the status of women. Read more.


Bobby Seale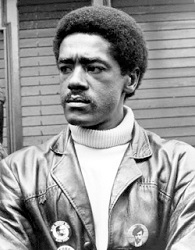 Bobby Seale was the co-founder of the Black Panther Party for Self Defense along with Huey P. Newton. After serving for three years in the US Air Force, he was court-martialed and received a bad conduct discharge. He soon entered Merritt College in Oakland, California where he met Newton. It was in October 1966 when Seale and Newton created the BPP and wrote the Ten-Point Program.

Over the course of his life, Seale was arrested multiple times, the most major charges being his involvement at the 1968 Democratic National Convention. In 1969, Seale was indicted in Chicago for conspiracy to incite riots. The court refused to allow him to have his choice of lawyer. When Seale continually rose to speak out for his constitutional rights, specifically to choose his own counsel, the judge ordered him bound and gagged. He was convicted of 16 counts of contempt and sentenced to four years in prison, which was later reversed. In 1970-71 he and a codefendant were tried for the 1969 murder of a Black Panther suspected of being a police informer. The six-month-long trial ended with a hung jury.

Seale has become one of the last surviving architects of one of the most important social change movements in American and African-American history of that era. Read more.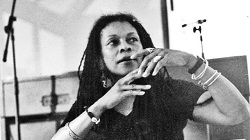 Assata Shakur
Many have heard the story of legendary Assata Shakur through Common's "A Song for Assata." However, many don't know that revolutionary Shakur was an influential part of the Black Panther Party. In Assata: An Autobiography, she gives a clear depiction of her life and the circumstances that led to her seeking political asylum in Cuba. Upon being convicted for the shooting death of a New Jersey state trooper, Shakur was imprisoned, despite being acquitted of all charges. In 1979, she escaped and fled to Cuba. During her time with the Black Panther Party, she contributed significantly to development of the Free Breakfast Program, spreading awareness through writing about the party to potential allies, and working to empower members of the Black community overall. She played an instrumental part in both the New York and Oakland chapters of BPP. Shakur was also well-known for being one of the few unmarried women Black Panthers. She continues to live in Cuba today. Read more.


Tupac Shakur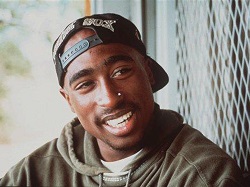 Being a part of the violence that swept over Oakland in the early 1990s shaped Tupac Shakur's musical style and made him see how much change was necessary in the community. Since the Bay Area was where he learned the game, he felt that he owed it to the community to show the world how many people were struggling and to shed light on their struggles.

Even when he lived in other cities, Oakland felt a sense of solidarity with Tupac when they heard him. They knew Tupac was raised in Oakland and that his messages would always relate back to the community he once lived in. Tupac offered more than just music to the community — he offered the hope that Oakland was desperately searching for. Read more.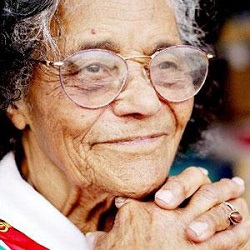 Mother Wright
Mary Ann Wright, known as Mother Wright, was a humanitarian activist who lived and worked in Oakland, California and fed East Bay residents for almost 3 decades. She fed more than 450 people a day on a budget of $137,000 a year through what became the Mother Mary Ann Wright Foundation. She also distributed huge quantities of food, clothing and toys each holiday season from her West Oakland warehouse. Wright held a very active schedule into her 80's, usually arriving at the foundation at 6 a.m. As well as helping people in Oakland, her foundation has provided help to people in Russia and Vietnam, and founded a school in Kenya. Mother Wright accepted no pay and was assisted primarily by her daughters. Read more.