Last September, I wrote a blog about the connection between self-care, sustainability, and impact. Among other things, I discussed how unconscious habits could hinder our self-care and offered some ideas and thoughts on creating an individual practice of self-care. In this post, I want to reflect on what collective self-care practices need to be put into place within our own organizations to support sustainability and deepen impact.   
Why does organizational self-care matter?
Unfortunately, burnout is all too prevalent across the nonprofit sector and can lead to excessive turnover, poor morale, and decreased work performance (e.g., see the report Ready to Lead? Next Generation Leaders Speak Out and the book Trauma Stewardship). And, while it's essential that we support individuals to care for themselves, we need to integrate comprehensive self-care strategies into our organizational policies, practices, and plans. As Laura Vandernoot Lipsky writes, "[T]here is a desperate need for environments that help people to do good work and achieve personal satisfaction even when compromises are inevitable. [...] Ethical work cannot be sustained in an eroding environment that fails to support its workers." In essence, unless we have organizational practices that support the ability for reflection, renewal, and resilience, energy and time spent on developing an individual self-care practice could be for naught.
And yet, it's tricky to raise the specter of organizational self-care, because it can force us to confront the invisible, hidden, and explicit organizational habits that we've created and that can often be uncomfortable to talk about. (I define habits as unconscious and repetitive acts that can be embedded in our thinking, culture, and judgments.) Here are examples of some common organizational habits that I've witnessed:
Leaving dishes in the sink for someone else to clean up
Program staff getting more "airtime" than operations staff at organization-wide meetings
Team meetings starting ten minutes after the scheduled start time
Last minute requests made of colleagues which include incorrect or inconsistent information
I've also witnessed, experienced, and contributed to organizational habits which more directly sabotage an organization's self-care (i.e., its ability to reflect, renew, and be resilient):
Scheduling back-to-back meetings
Cancelling or continuously rescheduling meetings with colleagues, including direct reports, peers, and supervisors
Saying "yes" to any and every request that comes in
Doing more with less
(I know that your organization doesn't have any of these habits, by the way.) [wink]
Simply put, these habits are unsustainable. As writer and monk Thomas Merton said, "The frenzy of our activism neutralizes our work for peace. It destroys our own inner capacity for peace, because it kills the root of the inner wisdom which makes work fruitful."
All is not without hope, though. More leaders - and their organizations – recognize the importance of collective self-care to social change and deeper impact. Perhaps it's summed up best by this offering from the Move to End Violence Initiative: 
"We cannot develop and implement visionary strategies for change in the long term if we are exhausted and burned out in the short term. To shift our work and movement culture, we need to care for ourselves and each other in a markedly different way so that as a movement we can move beyond surviving to thriving. By transforming ourselves, we will be able to engage in work that can actually transform our society."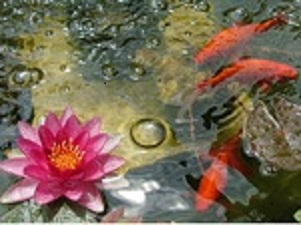 So, how do you create an organizational self-care strategy? I would encourage the following steps:
1. Reflect first on what the organization does to take care of itself. Start from a place of strength and think about what your organization does well to create a supportive environment. I would contend that you probably have a few practices already in place (for example, one-on-one coaching or peer coaching circles) that you could leverage.
2. Spend some time thinking about what your organization's cultural practices are and see whether those practices may support self-care. For example, perhaps everyone gathers together for lunch on a weekly basis or perhaps someone leads a weekly Tai Ji practice (these examples illustrate that community building can be a part of organizational self-care).
3. Finally, you could facilitate an organization-wide discussion about what it would feel like if the organization had a culture of self-care, talking through questions like these: 
What would be different?
What would you be doing more of or less of?
How might you respond to one another's requests differently?
How might you make requests differently?
How would you make reflection, resilience and renewal a priority?  
As you imagine what's possible, I'd like to offer some organizational self-care practices I've come across:
Supervisors making work-life balance a standing check in question as part of regular supervision meetings
Incorporating meaningful self-reflection activities before the start of all staff meetings
Positional leaders modeling boundary setting (e.g., not responding to email after work hours, not scheduling back-to-back meetings)
Implementing peer coaching circles across your organization to facilitate learning, reflection, and peer support
The thought of adding one more item to your list of to dos may be daunting, but the short-term time investment in indentifying and establishing these practice are outweighed leaps and bounds by the long-term benefits of a more supported staff and supportive organizational practices. What self-care practices has your organization implemented? Which ones have been especially helpful? Please share your experiences in the comments below so that others can learn from your experiences.
---
Marissa Tirona is a Senior Project Director responsible for the development and management of several leadership initiatives. In addition, Marissa develops curricula, trains, and consults in the areas of leadership, nonprofit finance, business planning, impact metrics and governance.