April 29, 2016
In this piece, Shannon Ellis reflects on one of the less well-known, but equally important, legacies of Prince: social justice advocate.
---
A week later, my heart is still heavy over the death of Prince. Unlike the passing of other musical legends, this one hits home in a deeper way for me—in many ways, it feels like the loss of a distant relative, one who was intimately intertwined not only in the soundtrack of my youth but indeed throughout the entire landscape of my adult life. He has been the musical narrative of my marriage, from first dates driving around Chicago ("P Control") to our decision to move to California together ("The Question of U") to the birth of a child ("1+1+1=3") to our wedding ("Friend, Lover, Sister, Mother, Wife"), two more births ("Xpectation" and "Another Boy") and countless car trips, family gatherings and at-home dance parties. He has been there for the tough times as well as the celebratory ones—indeed, his emotional range is as notable as his famed vocal range.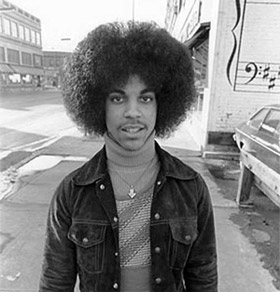 His musical talent was legendary. His live performances were electric. But his social impact expands beyond the ways he influenced us personally and wove his way into the fabric of our lives—he was an activist both in his art and action. He is known for exploring wide-ranging social and political issues throughout his most prominent years on the pop charts—from "Controversy" in 1981 to the 1987 hit "Sign 'o the Times." But his political calls to action continued in the decades beyond, more recently taking on inequities in wealth and power ("Dear Mr. Man"), highlighting the case for reparations ("When will we B paid?") and calling for justice in his 2015 tribute to Freddie Gray and other black men murdered by police ("Baltimore"). Prince used his music, and his platform, to elevate injustice and inspire action. But he did it all from a world that was grounded first and foremost in pleasure, fun, humor, self-expression, and love. In that, he reminds us that digging deep into ourselves and our humanity is what gives us the foundation from which we can create change in the world around us.
He was notorious for his decades-long fight with Warner Bros. to own his own creations, ending with his regaining control of his catalog in 2014. He understood the connections between owning his own work and liberation. He fought not for greed but for freedom—indeed, he was a generous anonymous philanthropist throughout his life, giving to the causes that moved him—most recently, #blacklivesmatter, #yeswecode, Green for All here in Oakland, as well as in arts and arts education around the country. The pattern would suggest that there are likely many more anonymous donations in his wake that we will likely never know about.
But what has struck me most in these days of reflecting on his many contributions is in the ways he consistently and deliberately developed the talent of others—especially those who may have otherwise gone unseen. Many a tribute over recent days has honored a long list of musicians he mentored. From Sheila E. in the early days to the all-woman band 3RDEYEGIRL at his death, he collaborated with many who were previously unknown, helping launch them into careers of their own.
He sought out and elevated talent—often among women of color—beyond musicians as well, like when he insisted on being interviewed by an African-American woman for a piece in InStyle magazine. Time Inc. reached out to Erica Kennedy, at the time an early-in-her-career freelance writer who crafted an exceptional piece about him and went on to become a New York Times bestselling author. Later, she reflected on her path to success as part of the "Prince Rogers Nelson affirmative action plan."
In 2009, he collaborated with Misty Copeland, another barrier-breaking artist who is the first black woman to serve as a principal dancer with the American Ballet Theatre. I was struck by her reflections about working with Prince that parallel comments from others who knew him and highlight an artist who embodied the type of leadership we need more of in our world today—one which is collaborative, mutually respectful, and allows each person to fully express who they are.
Misty Copeland:
Having someone at his level that I respected so much as an artist believe in me, it kind of pushed me to step out of my comfort zone. Being on tour with him was the first time I feel like I had someone who was putting all their faith in me to go out there and that I was going to deliver, even though he didn't know [what I was going to do]. He just gave me the opportunity to improve on stage. He said, you're going to dance to these songs and when I come on you just leave. Having that responsibility gave me this sense of power and freedom at the same time, and I feel like I just took off from there.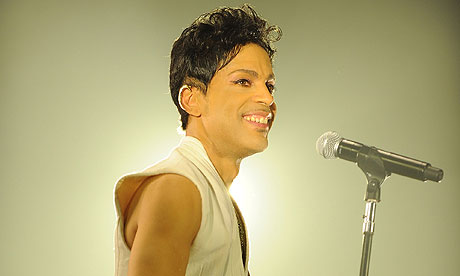 You might call that leadership, allyship, or liberated gatekeeping. Whatever you call it, our world needs more of it. While we've lost an unparalleled musical innovator and artist, I get some solace in knowing that within the music he has left us there are layers to explore. We still have much to learn from Prince, and he's left a legacy within both his music and his life that we can continue to learn from as we create a world with love and justice at its center.
Watch Prince and Misty Copeland here. 
 
---
Shannon Ellis is a CompassPoint Project Director specializing in consulting and training in the areas of finance and strategy.